R nineT Pure
From £10,215*

*The price shown is a non-binding recommendation of the manufacturer including 20% VAT. Modifications and mistakes reserved. If you have any questions, please speak to your BMW Motorrad Retailer.
All motorcycles are supplied only with equipment required by law (e.g. reflectors as per Euro 4 standard). BMW Motorrad UK reserves the right to alter prices and specification without notice. BMW Motorrad UK has made every effort to ensure the accuracy of information but does not accept liability for any errors or omissions. Actual configuration may differ slightly in appearance to images shown.
THE BMW R nine T pure.
Pure. Reduced. Air-cooled.
The BMW R nineT Pure is perfect for everyone who loves the classic roadster design and is looking for a pure motorcycle experience. The design draws its inspiration directly from the first motorcycles. It is reminiscent of the era of the 1970's and 80's. But its roots go deeper. Even the very first motorcycle from BMW was simple, reduced and dynamic. Already in 1923 the heart of the entire concept was the BMW opposed-twin engine. At the same time, it offers you many options to customise your motorcycle. You can realize your dreams: of your bike and your lifestyle. You will feel where it comes from Whether you're customising it or enjoying the thrill of opening the throttle.
R nineT Pure
R nineT Pure Sport
Specification.

 

Removable Passanger Subframe
Speedometer with multifunctional display

Specification.

 

Removable Passenger Subframe
Speedometer with multifunctional display
Spoke Wheels
Heated Grips
LED Indicators
Chrome Exhaust 
Download Brochure
BMW R nineT Pure

PDF   |   6.12 MB   |   English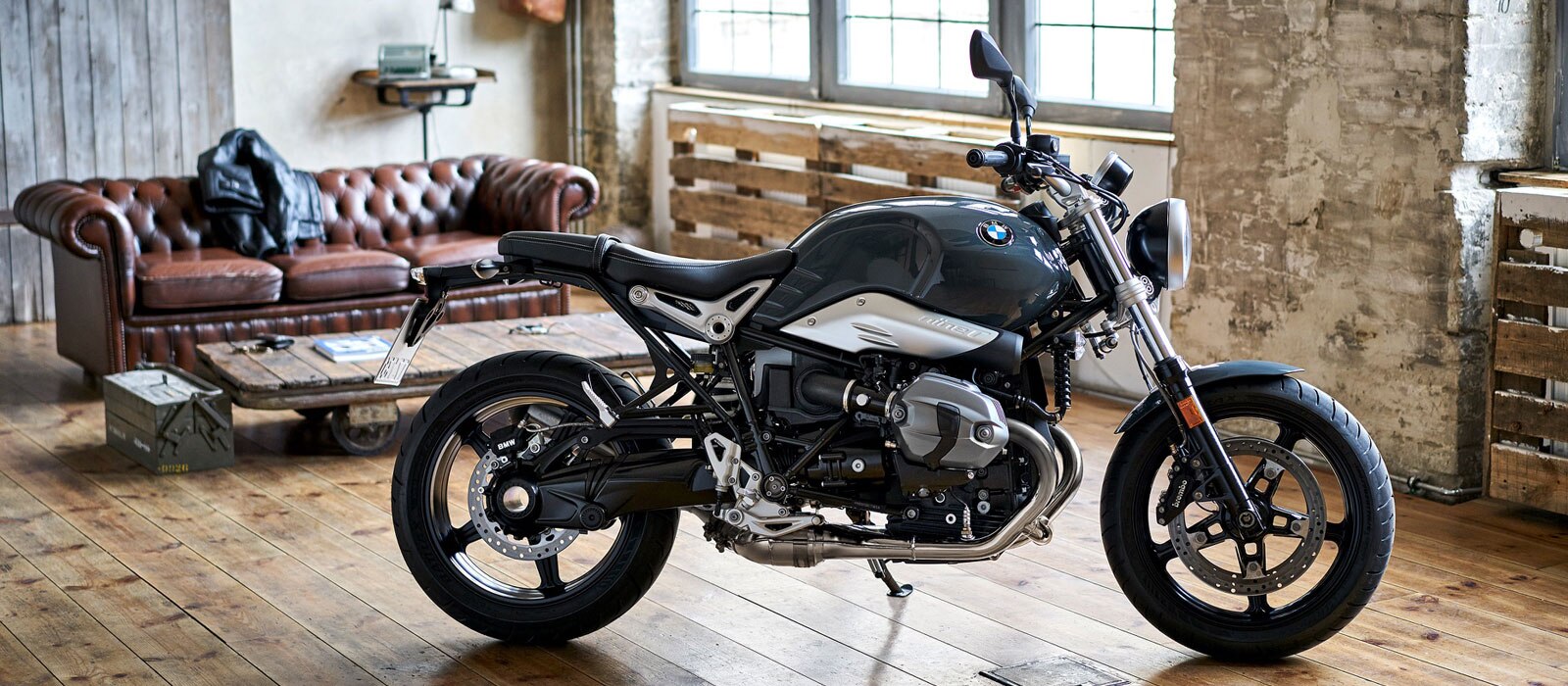 Offer Available.
Make Life A Ride with our enticing finance offer. Receive a £750 customisation contribution on any new BMW R nineT model. 

*Receive £750 towards genuine BMW Motorrad Accessories or Option when ordering any new BMW R nineT model between 1 July and 30 September 2019 and registered by 30 September 2019. No cash alternative available. Not in conjunction with any other offer. Offer subject to availability and withdrawal at any time. 
Find out more
The design of the R nine T Pure
Choose your style.
In addition to the Catalano grey paint finish, there are now two paint finishes from the individualisation offer of BMW Motorrad Spezial: Option 719 Black storm metallic / Aurum and Option 719 Black storm metallic / Light white.
BMW Motorrad Insurance Solutions.
BMW Motorrad Insurance Solutions.
BMW Motorrad Insurance is designed just for BMW riders, giving you peace of mind when you're out on the open road.
+ Read more
Reduced to the essentials
The design of the R nineT Pure is reminiscent of a typical roadster. The circular headlamp with chrome ring, a varnished housing and the new circular tachometer influence the look of the front. The proportions are determined by the three-part bridge frame together with the new classic looking telescopic fork. And as the supporting element, an opposed-twin engine, just waiting to roar. The steel tank and the typically narrow rear complete a silhouette that is both stylish and elegant: for an agile and self-confident appearance - and all carried by the striking 5 spoke cast wheels.
However, the maximally stripped down design does not have anything to do with faddish nostalgia. Rather the R nineT Pure allows you to customize the bike to the full: equip it, modify it, design it – your bike, your style. The basis for the bike: a proven concept and, of course, the customary BMW Motorrad quality.
+ Read more
Twin-cylinder boxer engine
116
Nm maximum tightening torque at 6,000 rpm
219
kg unladen weight, fully fuelled/road-ready
R nineT Pure Air/oil-cooled, four-stroke twin-cylinder boxer engine
Proven opposed-twin engine for completely individual ride.
Proven opposed-twin engine for completely individual ride.
The engine and the electrical system of the R nineT Pure already excited motorcycle fans in the R nineT. The air/oil cooled two cylinder opposed-twin engine with its 110 hp (81 kW) promises a lush, vital driving experience and it keeps its promise – typical of a twin engine. The 2 in 1 exhaust system with a typical roadster look emphasizes this self-confident style with a full, powerful sound. Thanks to standard ABS and optional ASC you can take this power safely to the streets.
+ Read more
The highlights of the R nine T Pure
Round headlights with BMW Logo.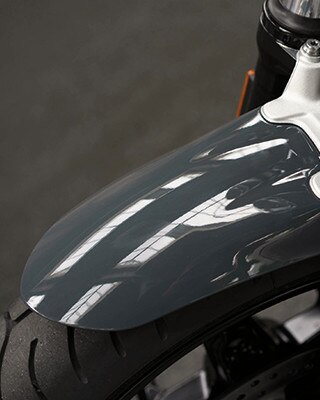 Classic round instrument speedometer.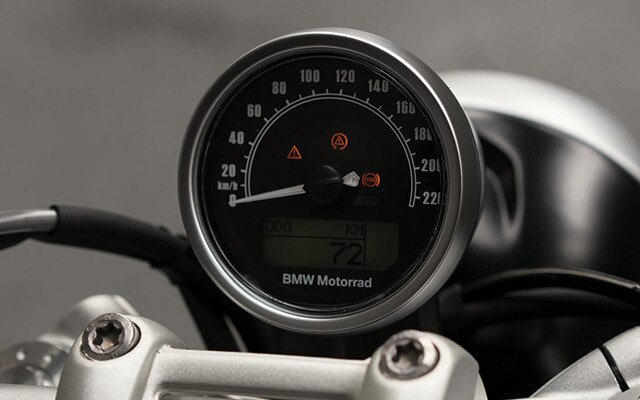 "nineT" logo on air inlet.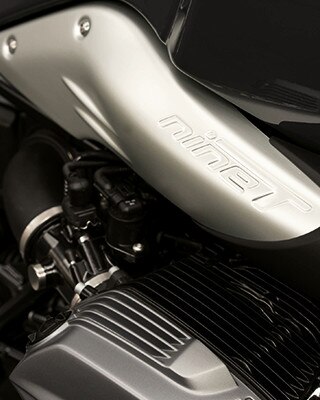 Cast aluminium single-sided swing-arm.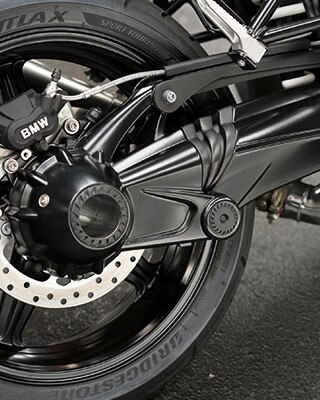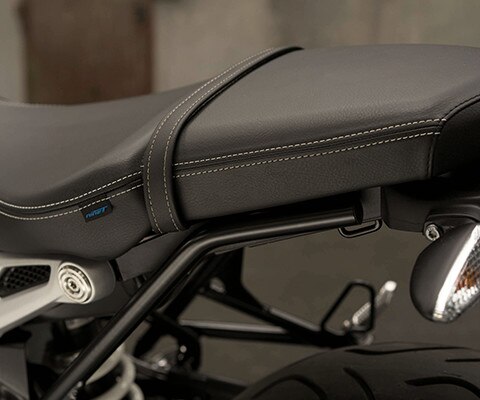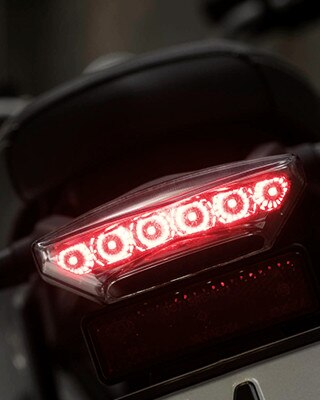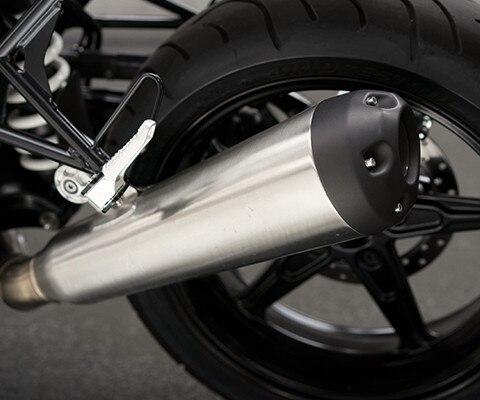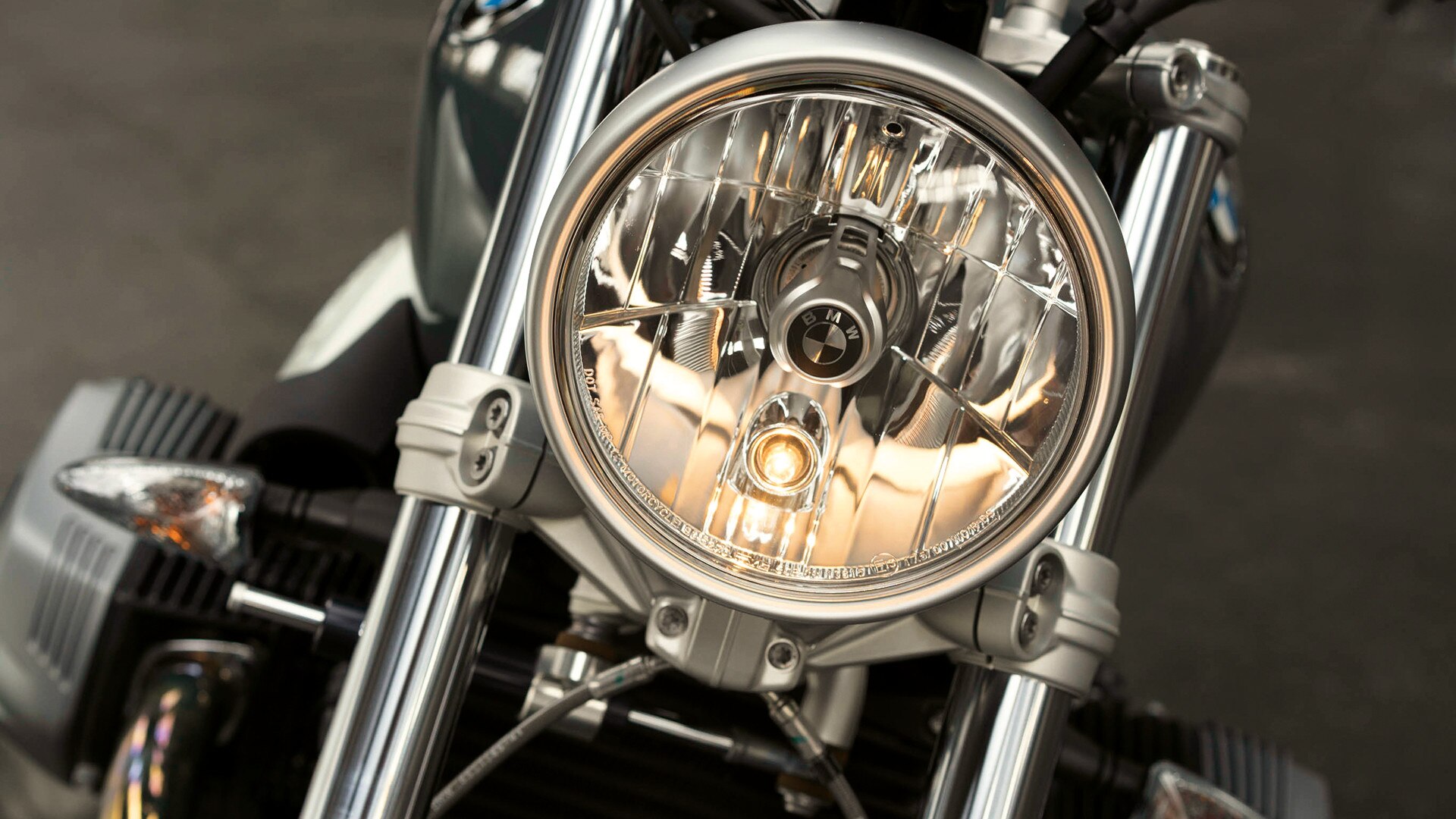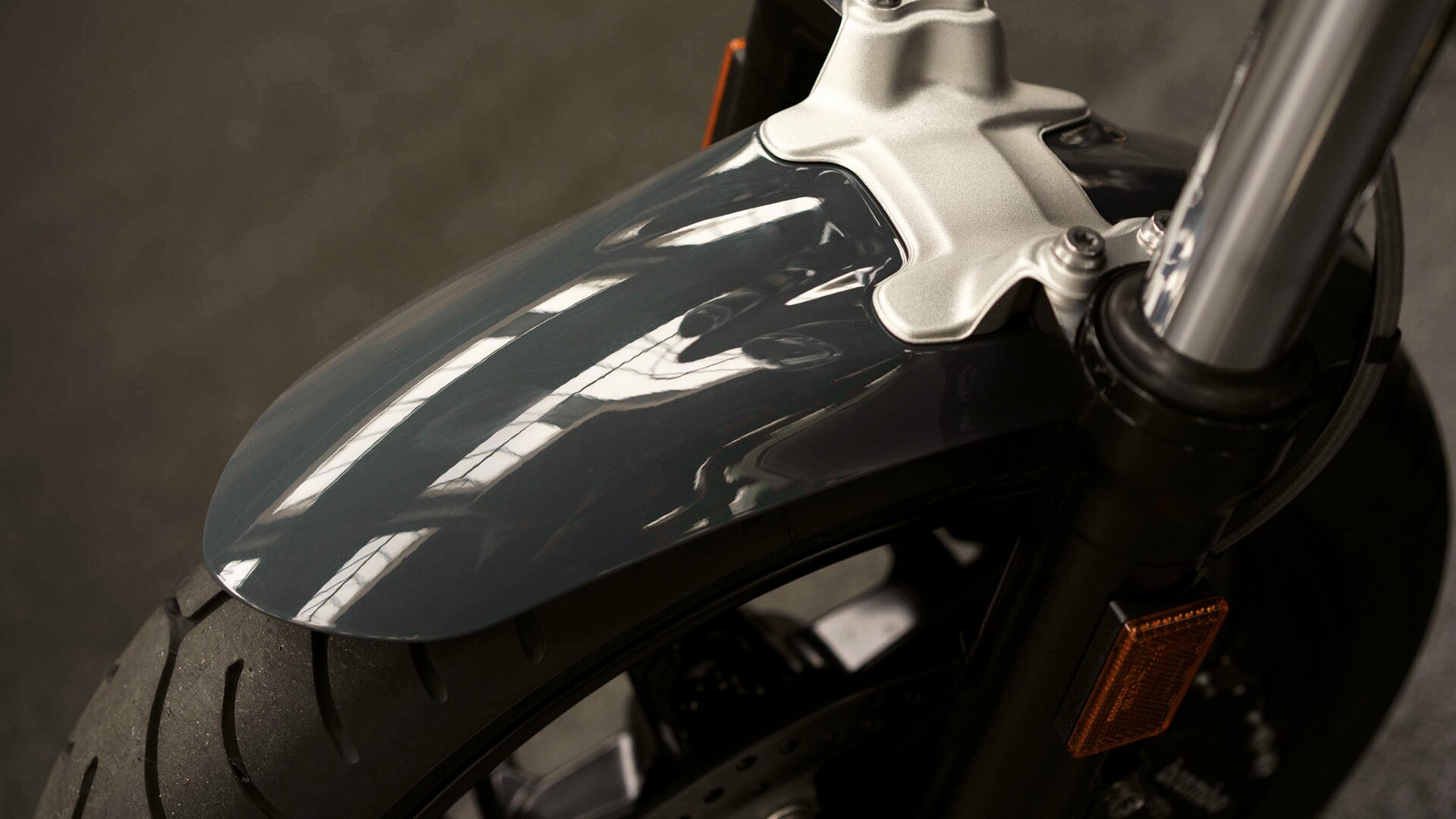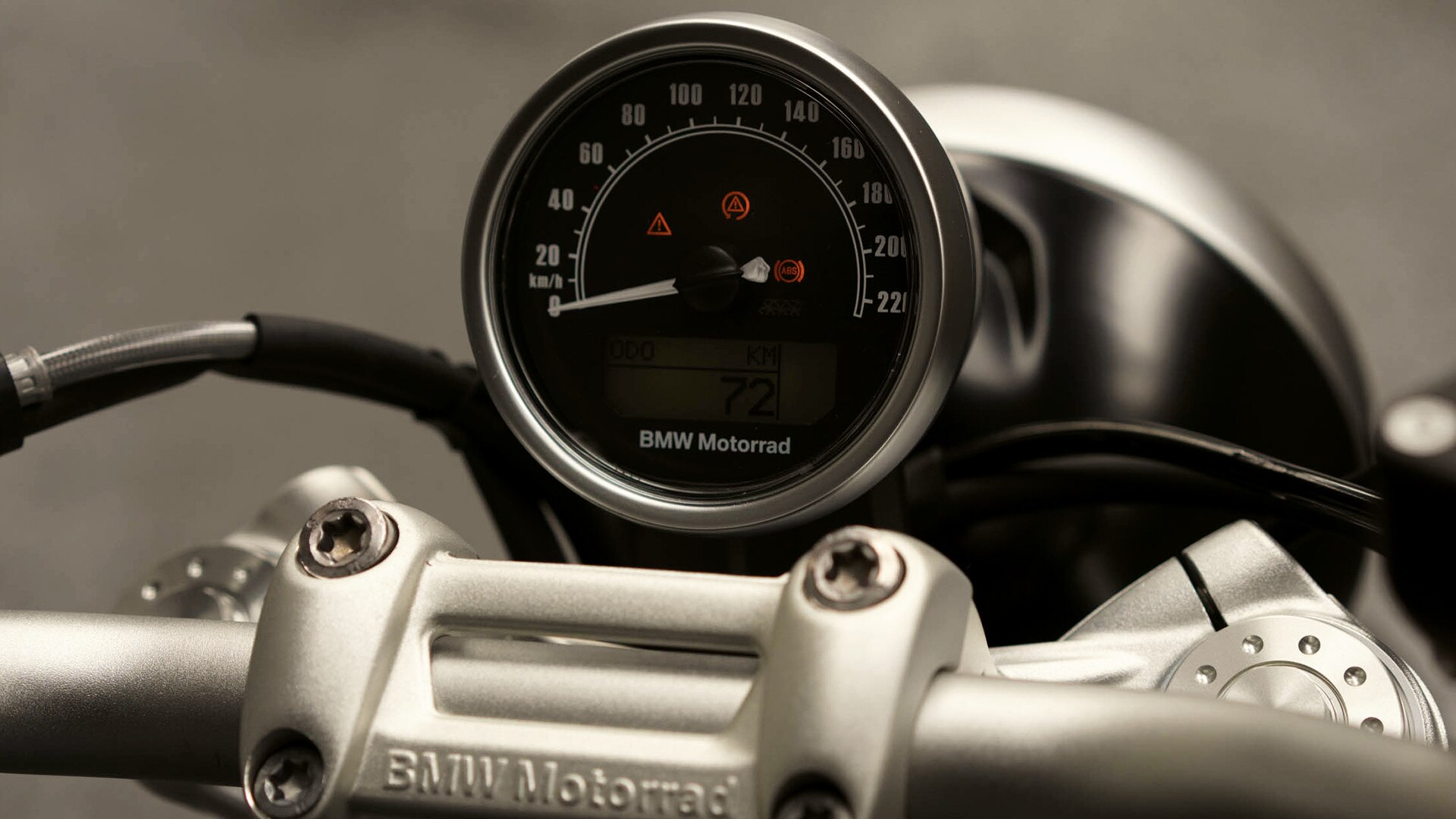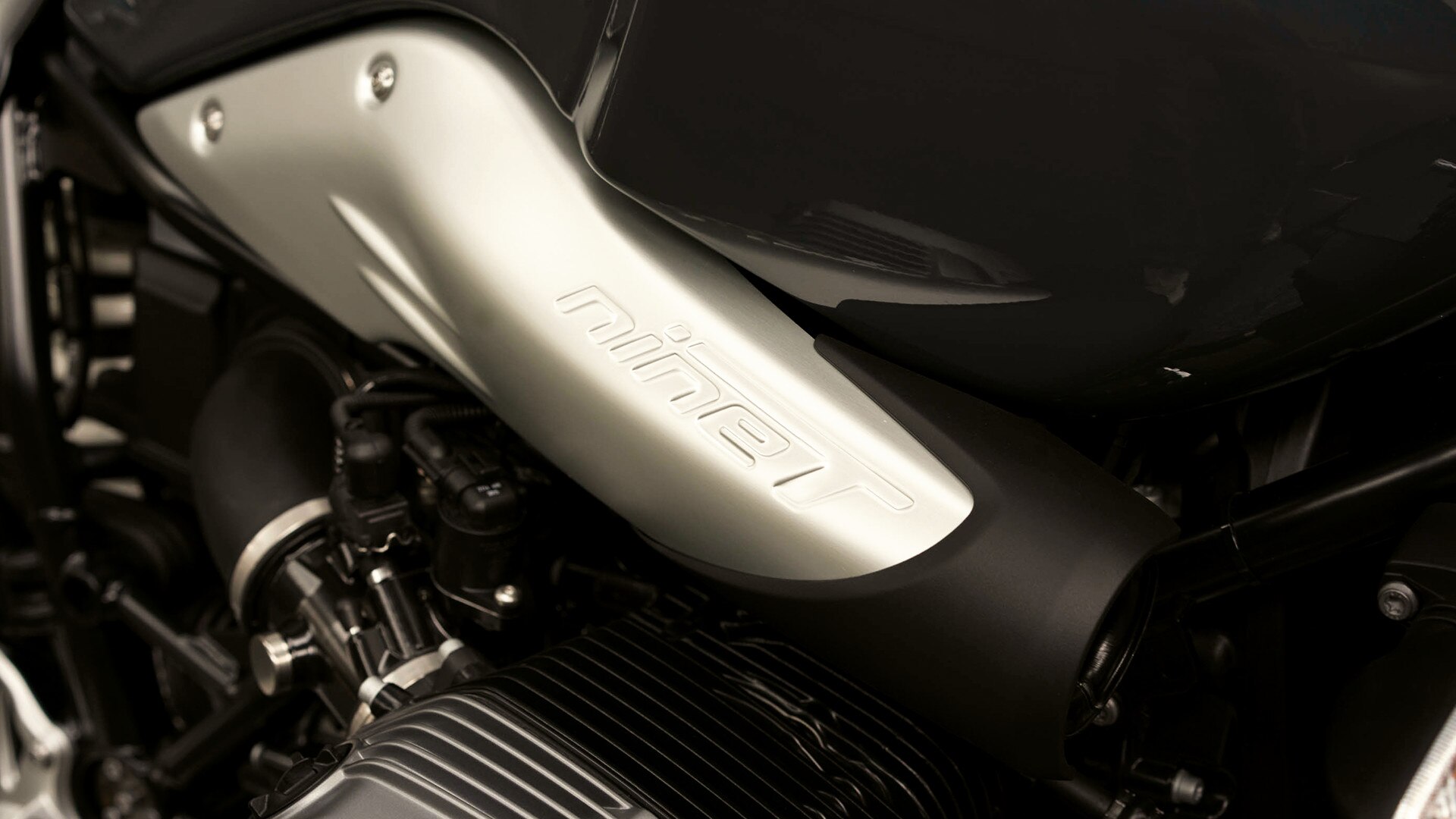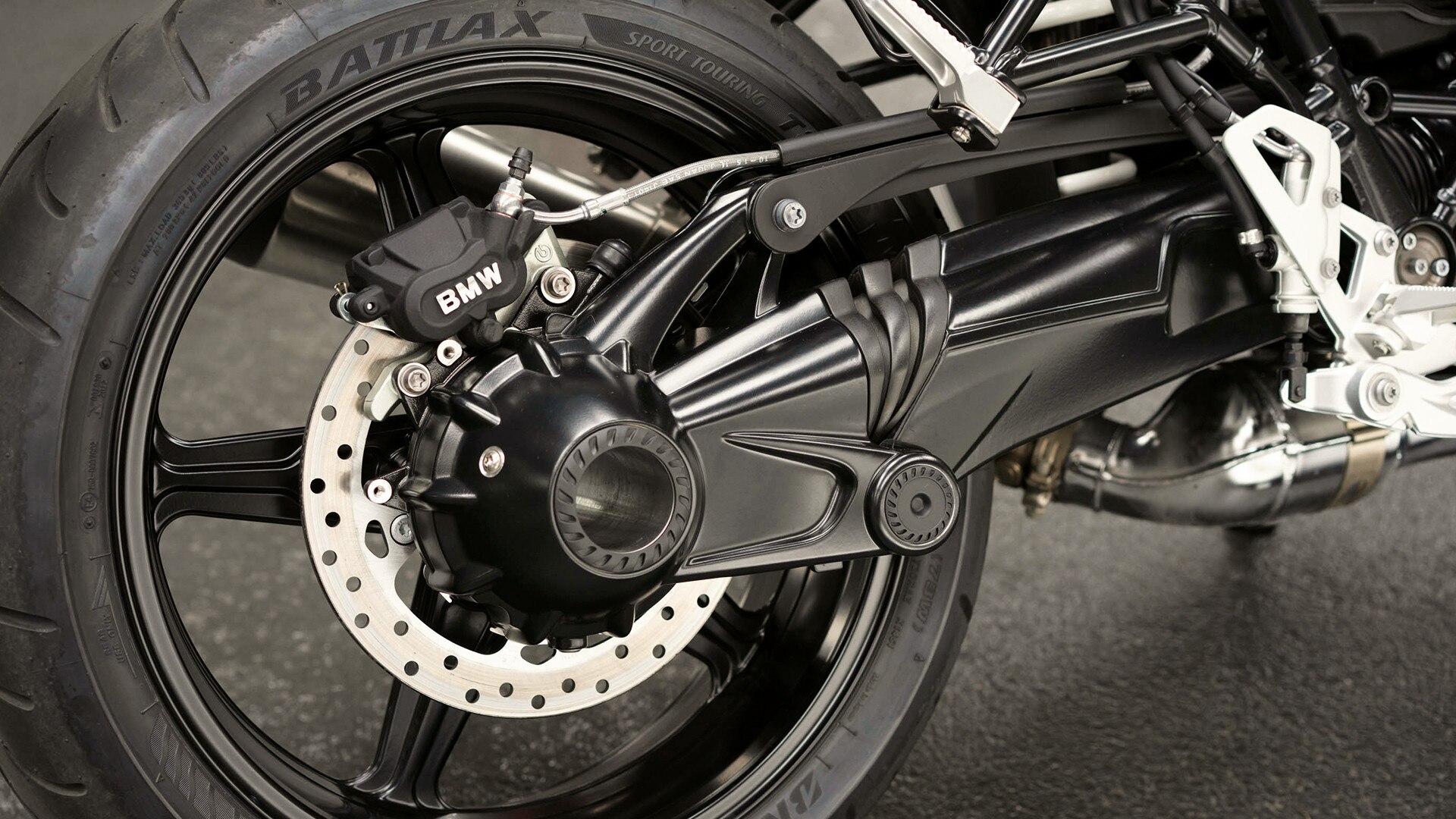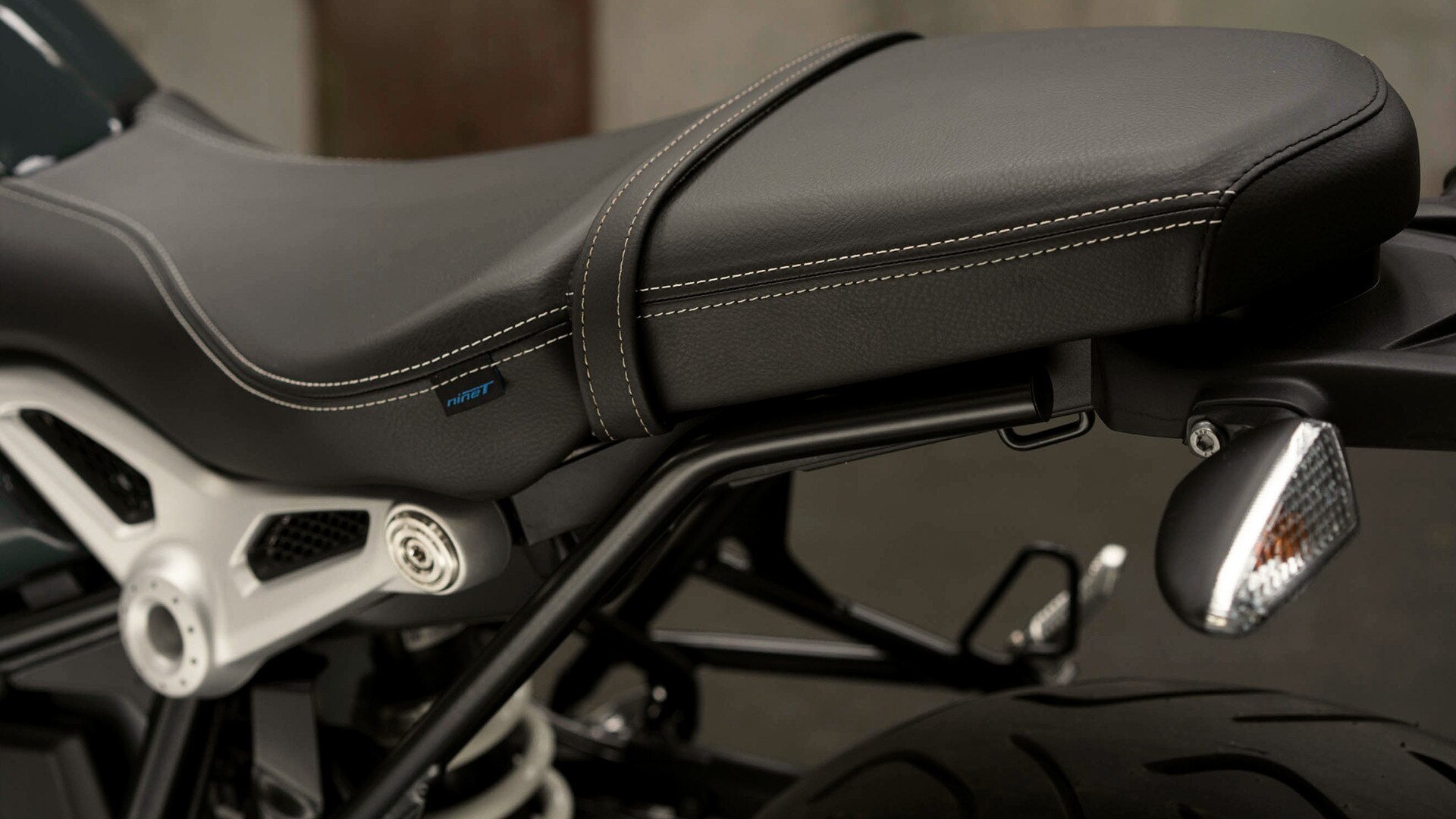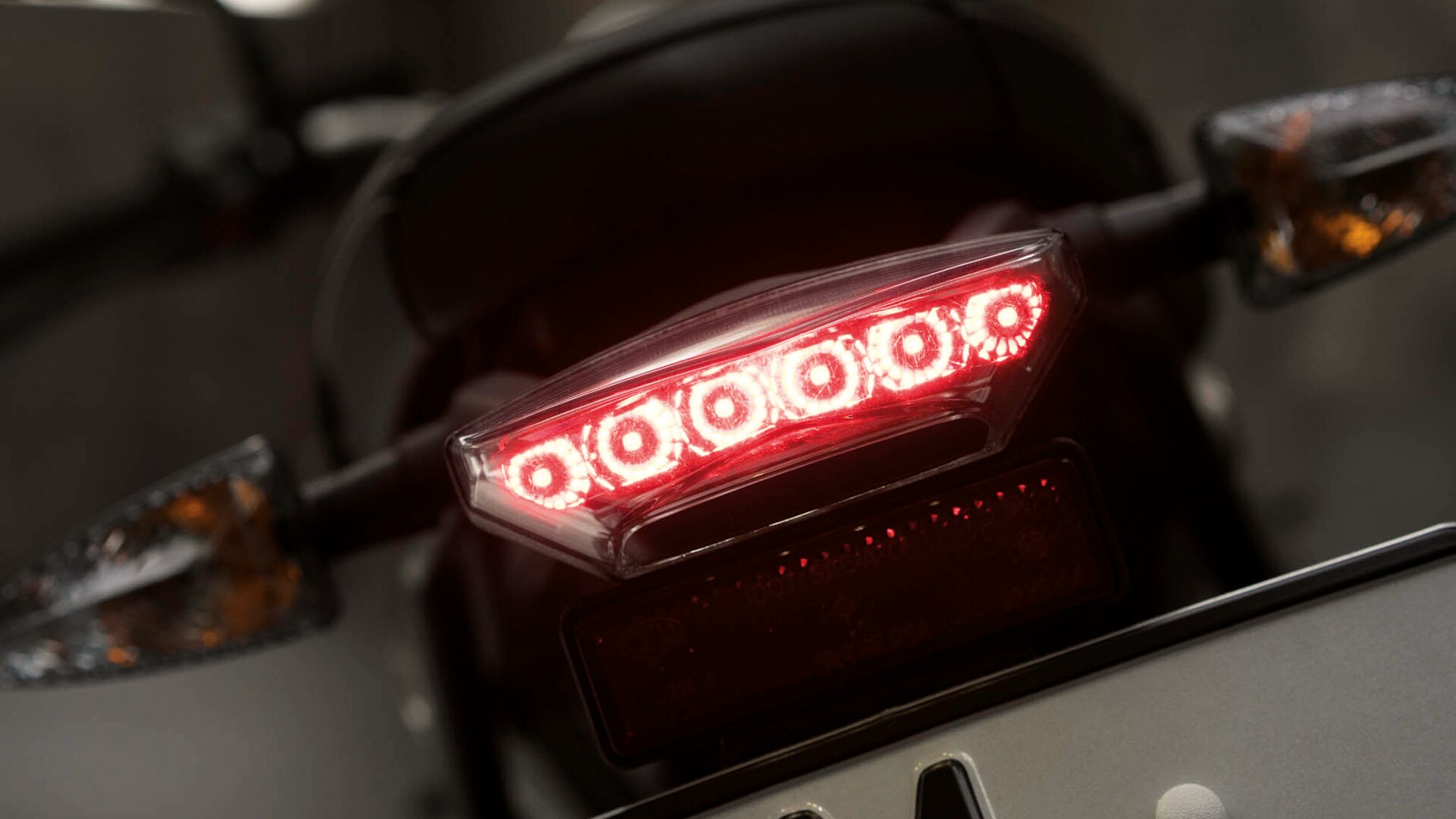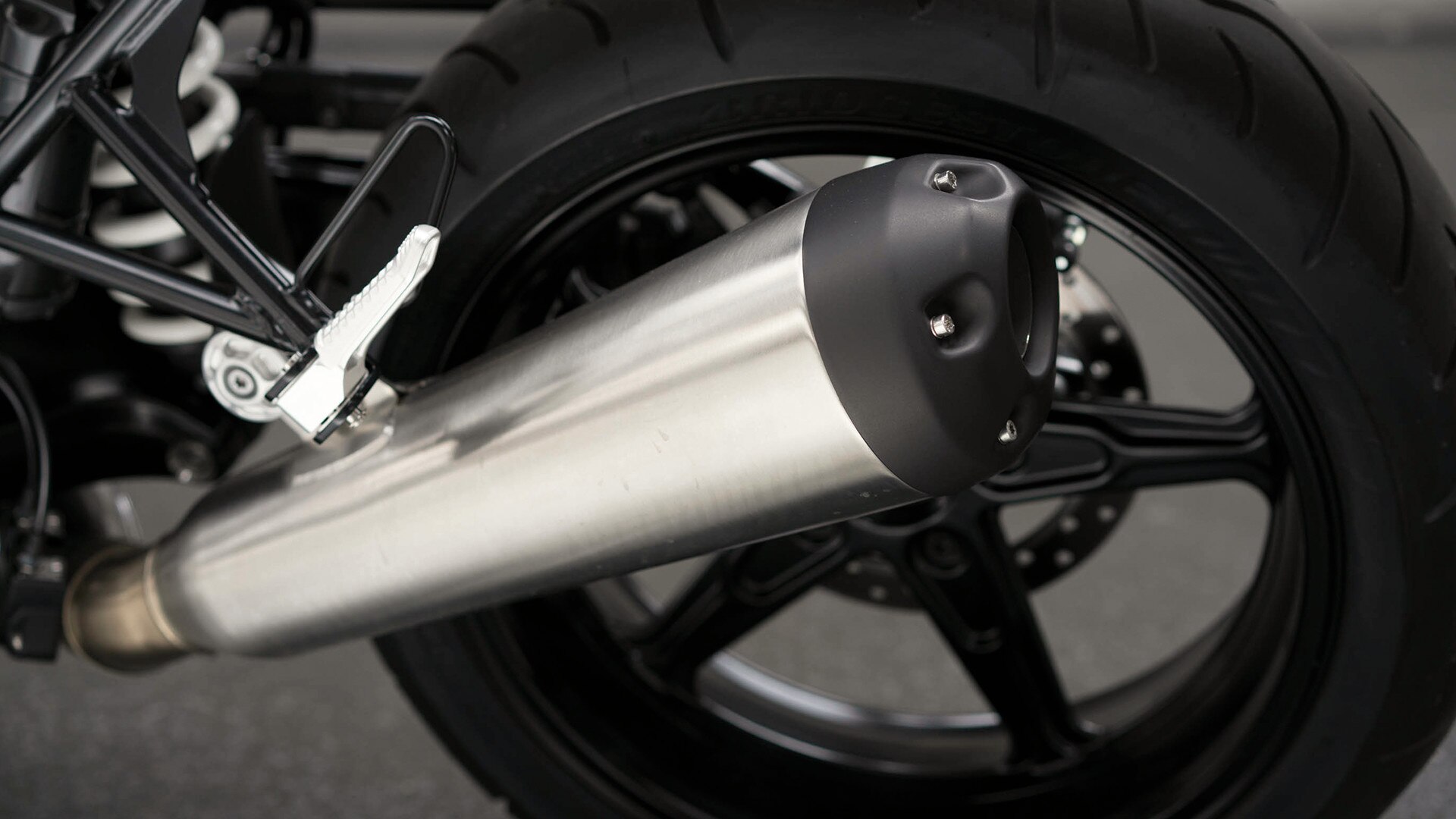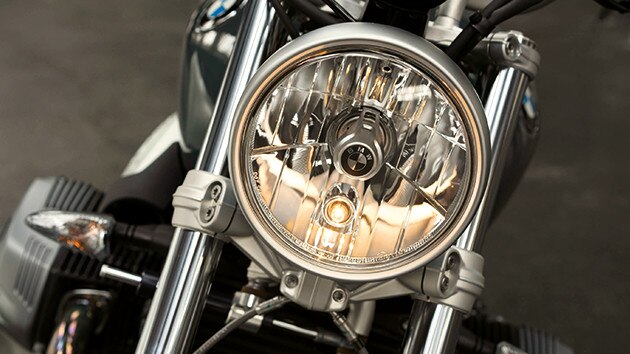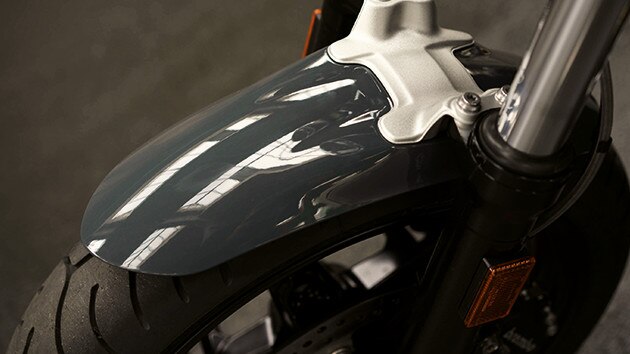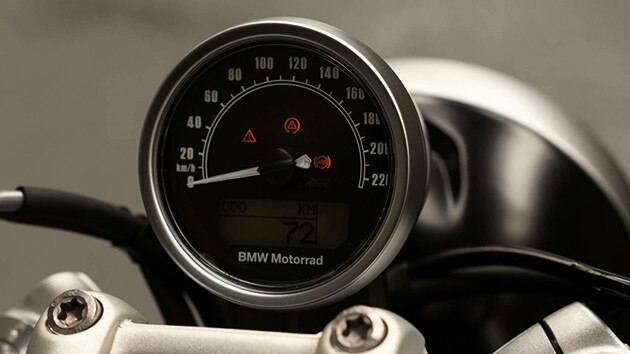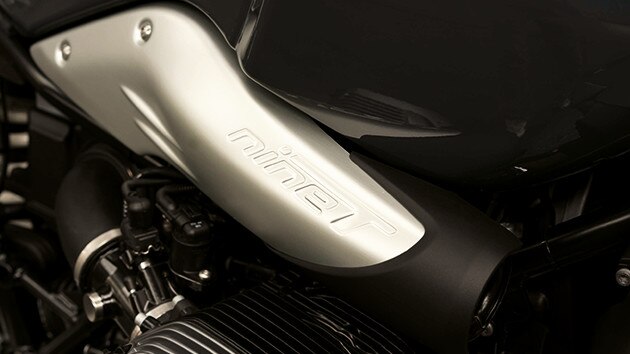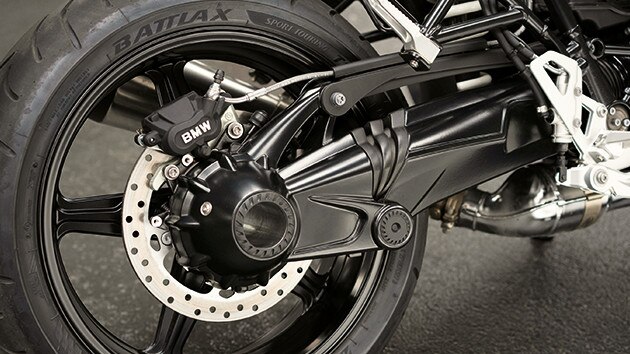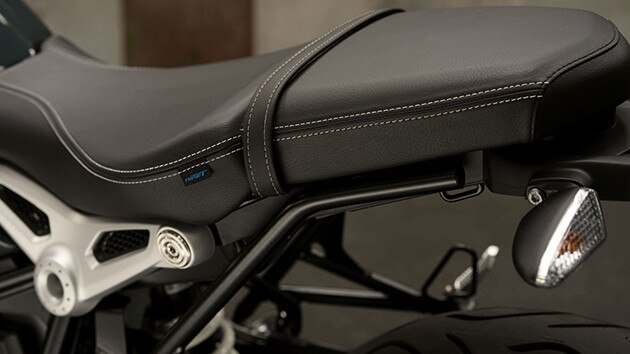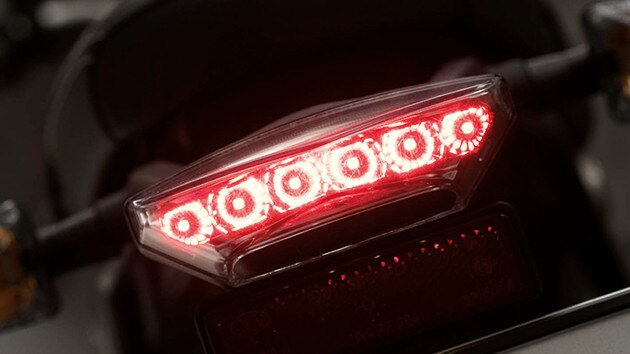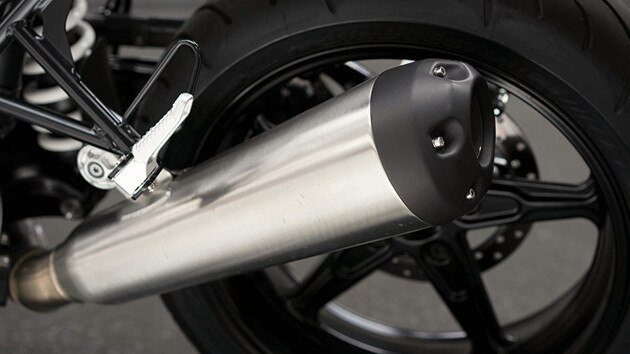 The ergonomics: stylish and self-confident.
The ergonomics: stylish and self-confident.
The R nineT Pure allows you to realize your dream of a custom motorcycle. Completely according to your ideas. Create your bike – in your style. Thanks to the comparatively low seat height, the motorcycle is suitable for many different body sizes. Additionally, you can lower your R nineT Pure further with the low-slung factory option. Deep, narrow and firmly padded, you'll ride in the best roadster manner – self-confident, unequivocal, and unmistakable.
+ Read more
Safety included – thanks to ABS and optional ASC.

The R nineT Pure is open to your ideas. When it comes to safety, it quite clearly reflects our ideas: this is why it is fitted with the BMW Motorrad ABS as standard. And the optional ASC (automatic stability control) prevents the rear wheel from spinning and ensures more efficient power transmission: for more active riding safety in extreme situations. It is even available during the journey upon request.

Seat variants – just how you like it.

The R NineT Pure offers the following three possibilities – however you want: there is a passenger seat with passenger frame fitted as standard. But you can also quickly dismantle the passenger seat, if you are riding solo. This gives rise to a bit more storage space beneath the small seat hump. Or you ride the R nineT Pure in a very sporty and stylistically puristic way: without passenger seat and without passenger frame.
BMW Motorrad Spezial
Bring your character onto the road.
No tinkering, no surprises, no compromises. With BMW Motorrad Spezial, you get a bike with your personal touches and the highest quality standards.
At BMW Motorrad Spezial, you will find particularly high-quality designer optional equipment such as the exclusive Option 719 milled parts set and Spezial colours or performance enhancing accessories from HP Parts.
The interplay between long-standing development skills from BMW Motorrad and the interaction of complex production processes connected with tradition-steeped craftsmanship facilitate a new level of significance and exclusivity.
Learn more
Custom Bikes at Glemseck 101
The dragstrip – a platform for fame.
Deluxe R nine T modified.
Customisers have been preparing for this day for months, tinkering in their workshops at night to be ready on time for Glemseck 101. They'll present the finest custom bikes at the Essenza Sprint. The two-wheeled works of art combine performance and design and encapsulate the very essence of a motorcycle. The rules are quite simple: two wheels, two cylinders, a maximum of 1200 cc. But the implementation is an art in itself.
A murmur goes through the crowd when the 16 custom bikes for the Essenza Sprint are presented to the audience at Glemseck 101. The multitude of visual treats could fill whole picture books. Skilled hands have freed roadsters, cruisers and naked bikes of their standard trim and transformed them into visionary one-offs. Because the creators of the sprint call for motorcycle manufacturers and importers to create the essence of a motorcycle – and to present it not just once at the sprint at Glemseck 101, but also a second time at the Intermot in Cologne.
Read more