S 1000 R
From £11,275*

*The price shown is a non-binding recommendation of the manufacturer including 20% VAT. Modifications and mistakes reserved. If you have any questions, please speak to your BMW Motorrad Retailer.
All motorcycles are supplied only with equipment required by law (e.g. reflectors as per Euro 4 standard). BMW Motorrad UK reserves the right to alter prices and specification without notice. BMW Motorrad UK has made every effort to ensure the accuracy of information but does not accept liability for any errors or omissions. Actual configuration may differ slightly in appearance to images shown.
The BMW S 1000 R.
Uncompromising dynamics.
Is your heartbeat connected directly to the tachometer? Then the S 1000 R is the Roadster for you – stripped down to the essentials, but maximising pure riding pleasure. Its aggressive engine with its 121 kW (165 hp) will put a smile on your face every time it revs up. And the rich sound of the new standard HP titanium rear silencer leaves no doubt: that's how life in the fast lane sounds.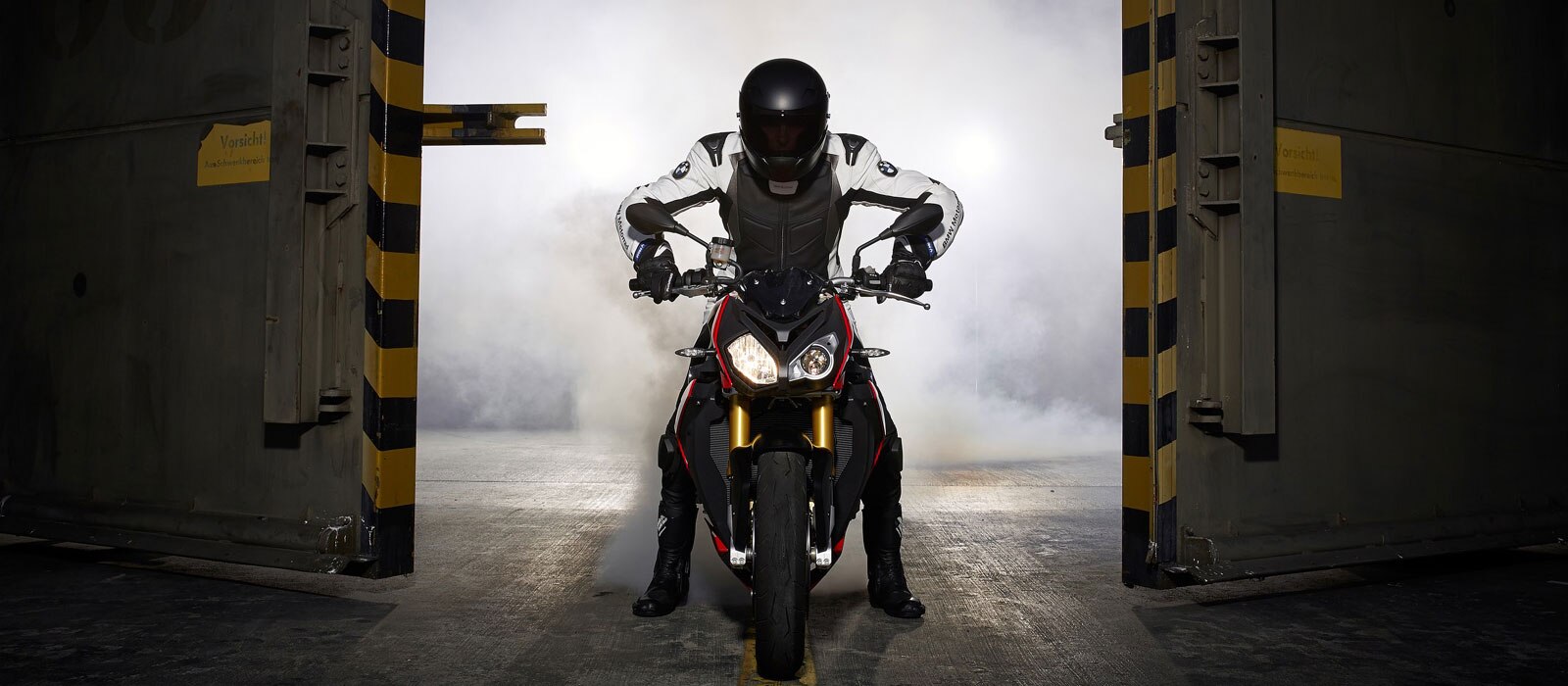 Deposit Contribution Available
REPRESENTATIVE 5.9% APR.
Receive a £750 deposit contribution towards new S 1000 R and XR models. Representative 5.9% APR. 
BMW Motorrad UK is a credit broker and not a lender.
Find out more
BMW Motorrad Insurance Solutions.
BMW Motorrad Insurance Solutions.
BMW Motorrad Insurance is designed just for BMW riders, giving you peace of mind when you're out on the open road.
+ Read more
The design of the S 1000 R
Choose your style.
The contrasting colour scheme highlights the dynamic design of the S 1000 R and gives it a striking appearance. You have three attractive versions to choose from. San Marino blue metallic gives your S 1000 R an elegant note, while Light white/Racing blue metallic/Racing red and Black storm metallic clearly emphasize the sporty character.
Adrenaline on two wheels.
Some call it naked, we just call it concentrating on the essentials. The genes of its sister, the S 1000 RR, are quite clear: an aggressive tail-up/nose-down design, a distinctive split-face and characteristic gills. The greatly reduced side trim panel and precise colouring make it clear: the power delivery isn't the only thing here that's pure and uncompromising. Three colours underscore the character of the bike: Light white/ Racing blue metallic/ Racing red, Black storm metallic and San Marino blue metallic.    

+ Read more
Four-cylinder in-line engine
121
kW (165 HP) at 11,000 rpm
205
kg weight fully fuelled/road-ready
114
Nm max. tightening torque at 9,250 rpm
S 1000 R Water/oil-cooled in-line four-cylinder four-stroke engine
The source of all dynamics: the engine.
The source of all dynamics: the engine.
The high-performance 4-cylinder in-line engine, just like the rear, descends from the RR. We have increased the power again to 121 KW (165 HP). For an extremely linear torque and constant forward propulsion across the entire engine speed range. E-Gas lets you measure out this power even more precisely. And the race-tested Pro shift assistant lets you shift up and down without using the clutch: for more dynamics and shorter response times – welcome to the borderland.
+ Read more
Experience the sound of the S 1000 R
The highlights of the S 1000 R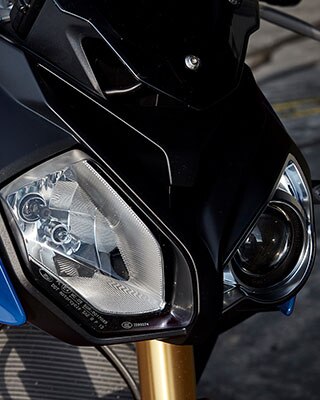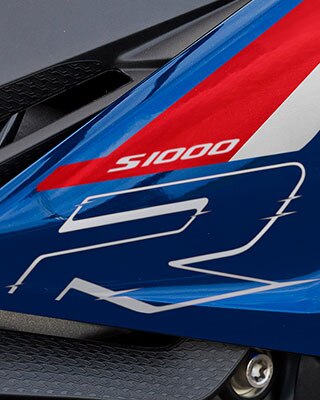 Multifunctional instrument cluster.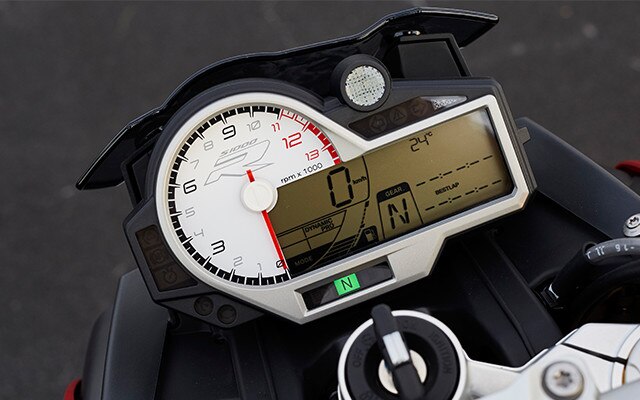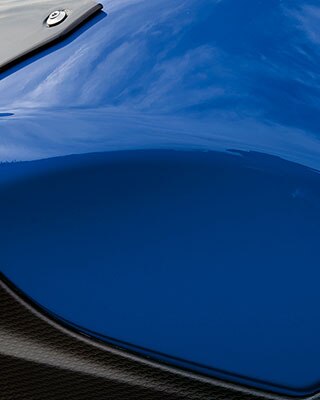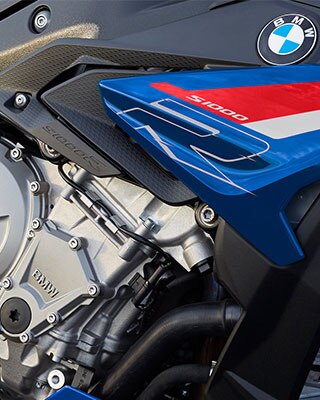 Optional Pro shift assistant.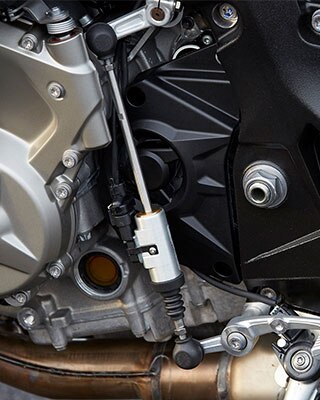 HP titanium rear silencer as standard.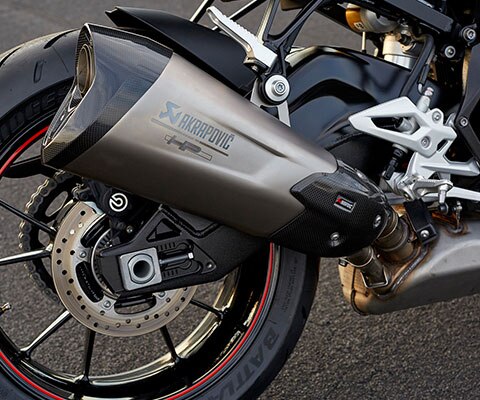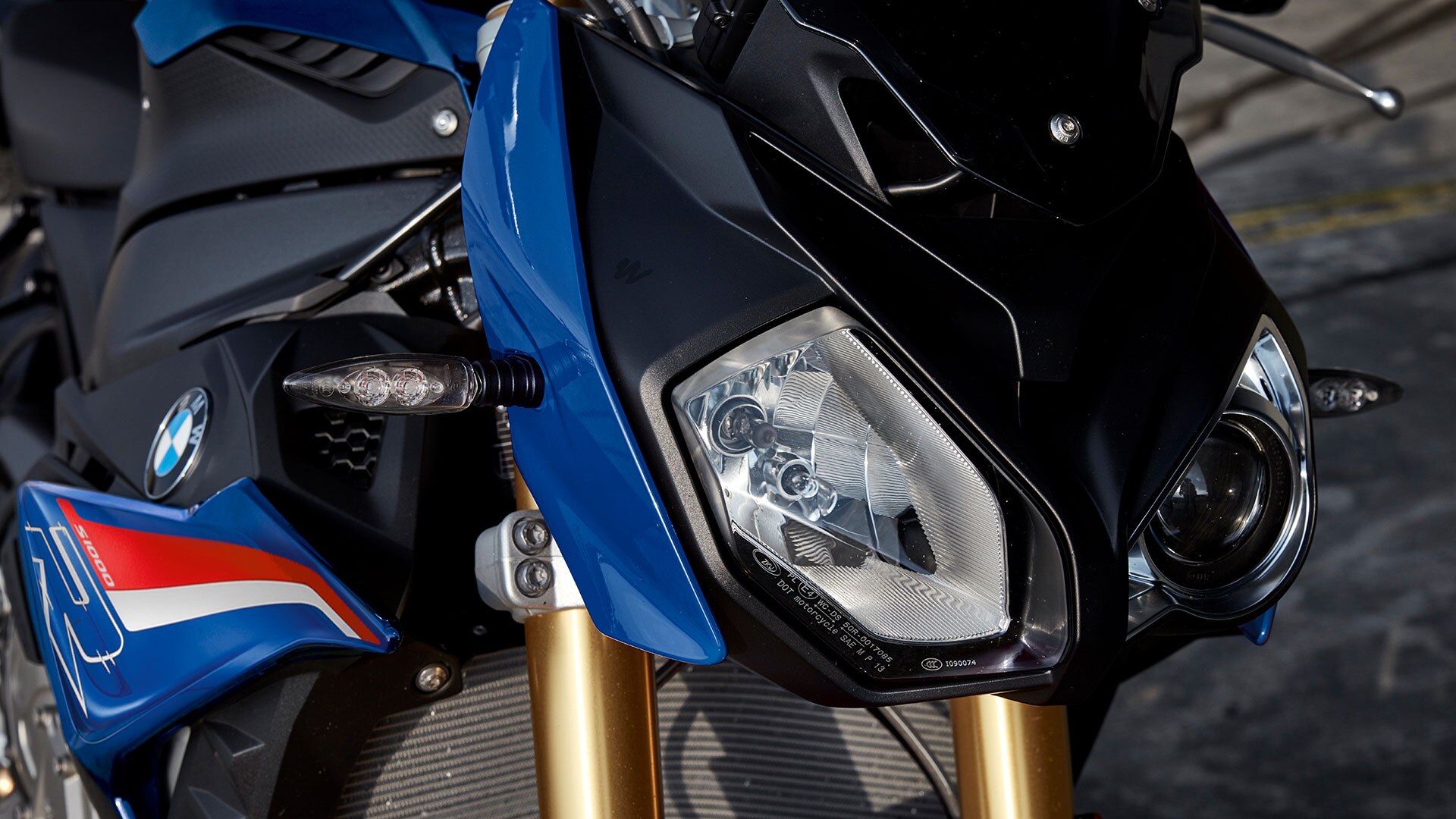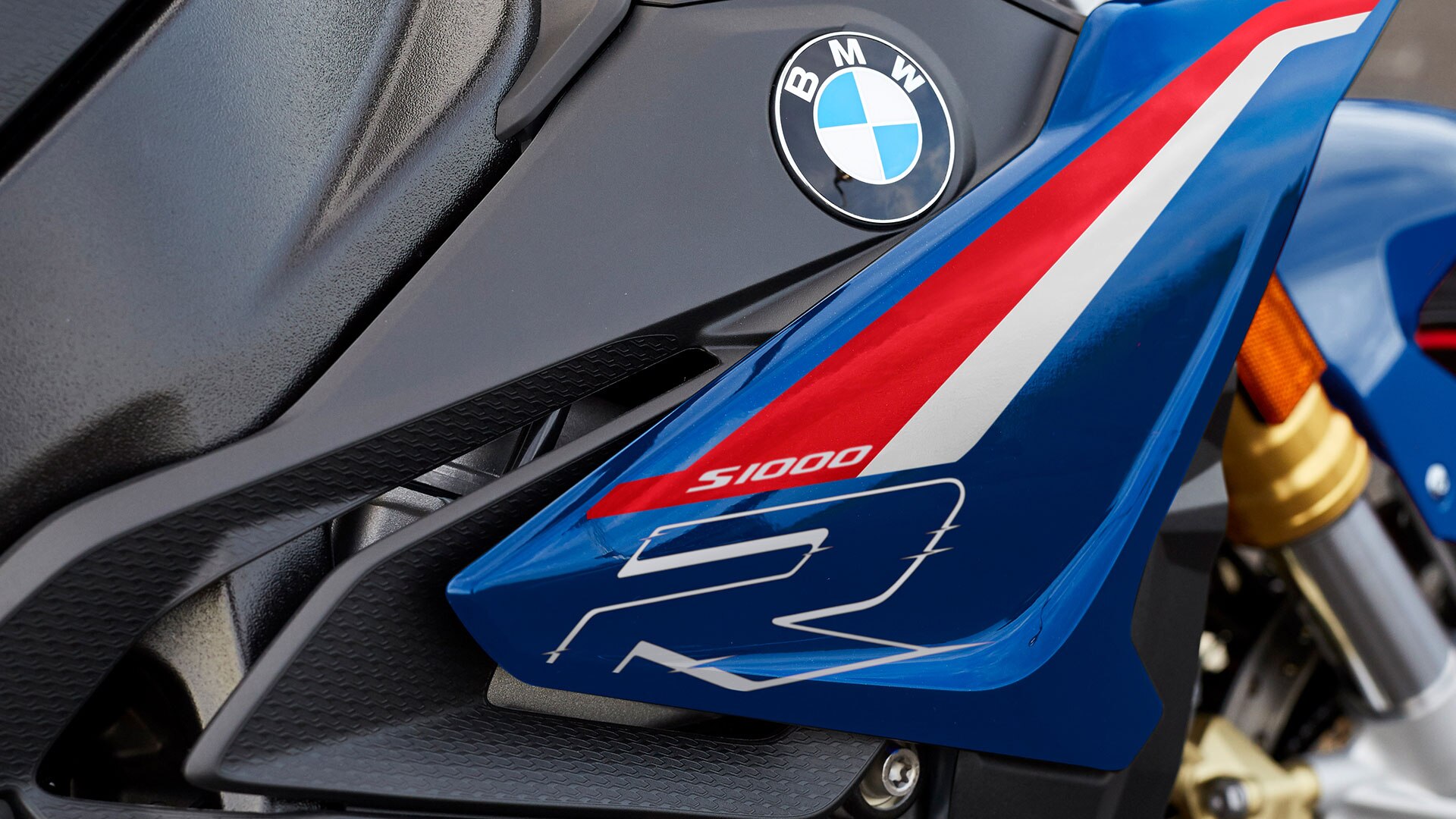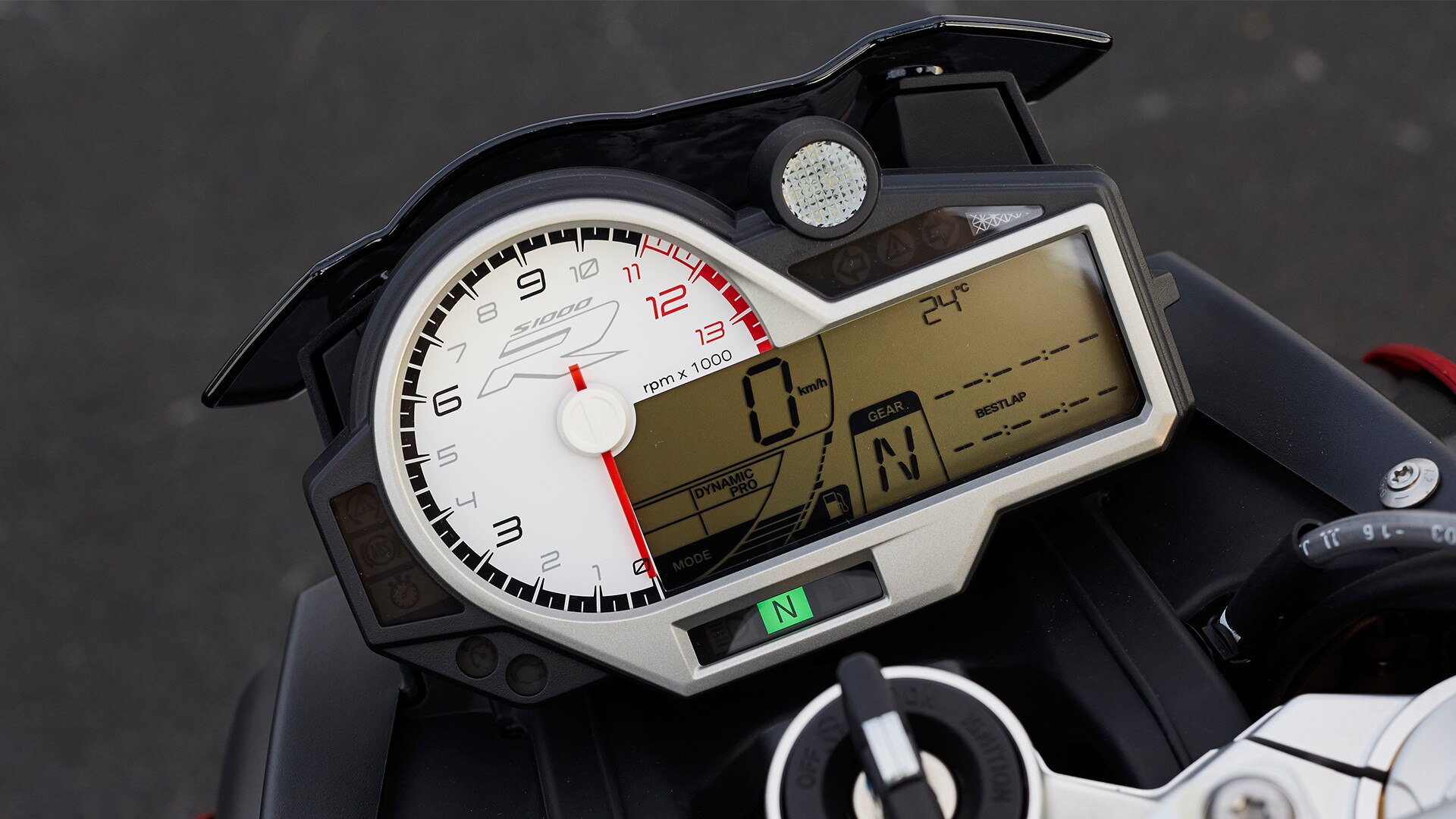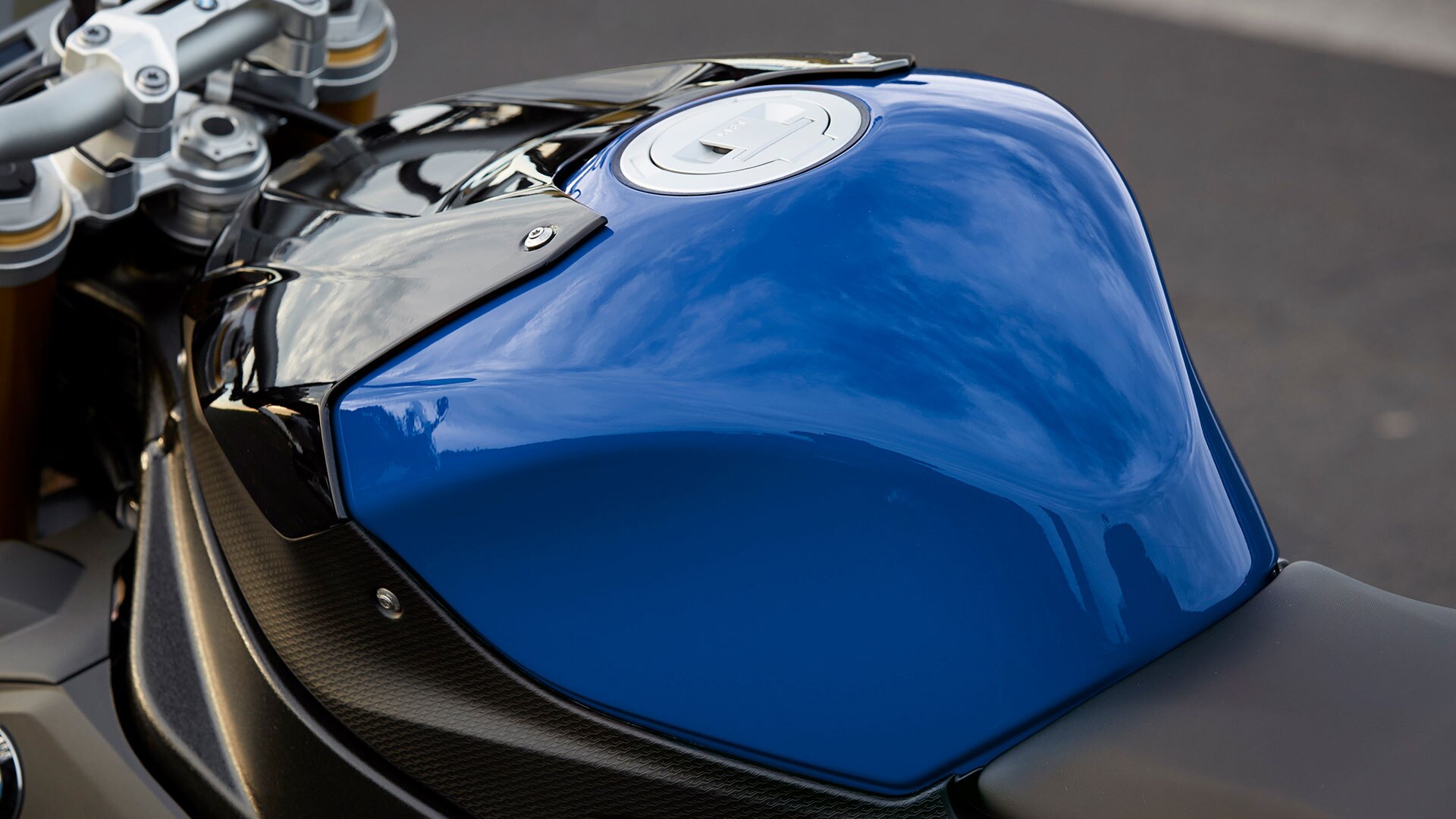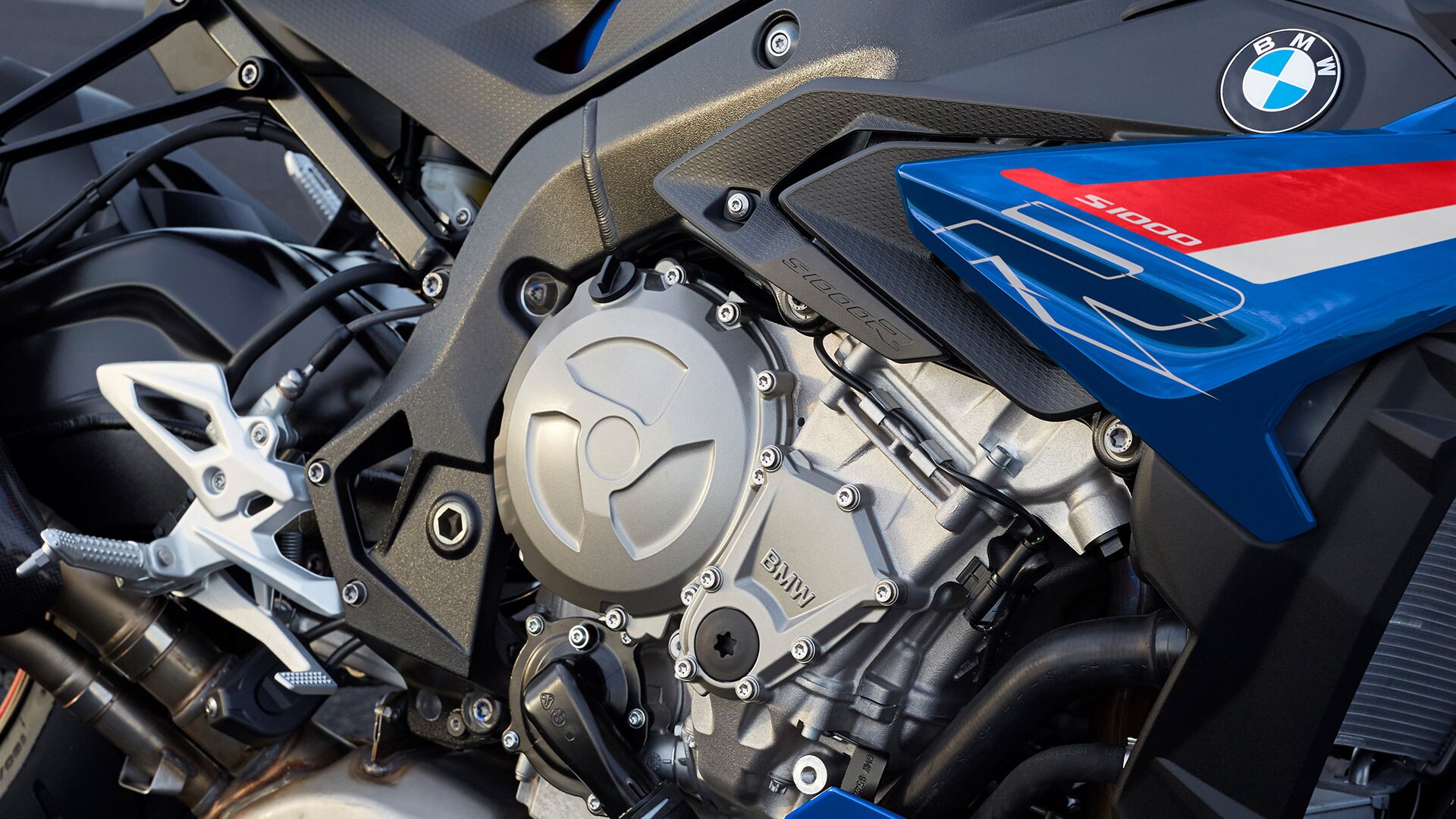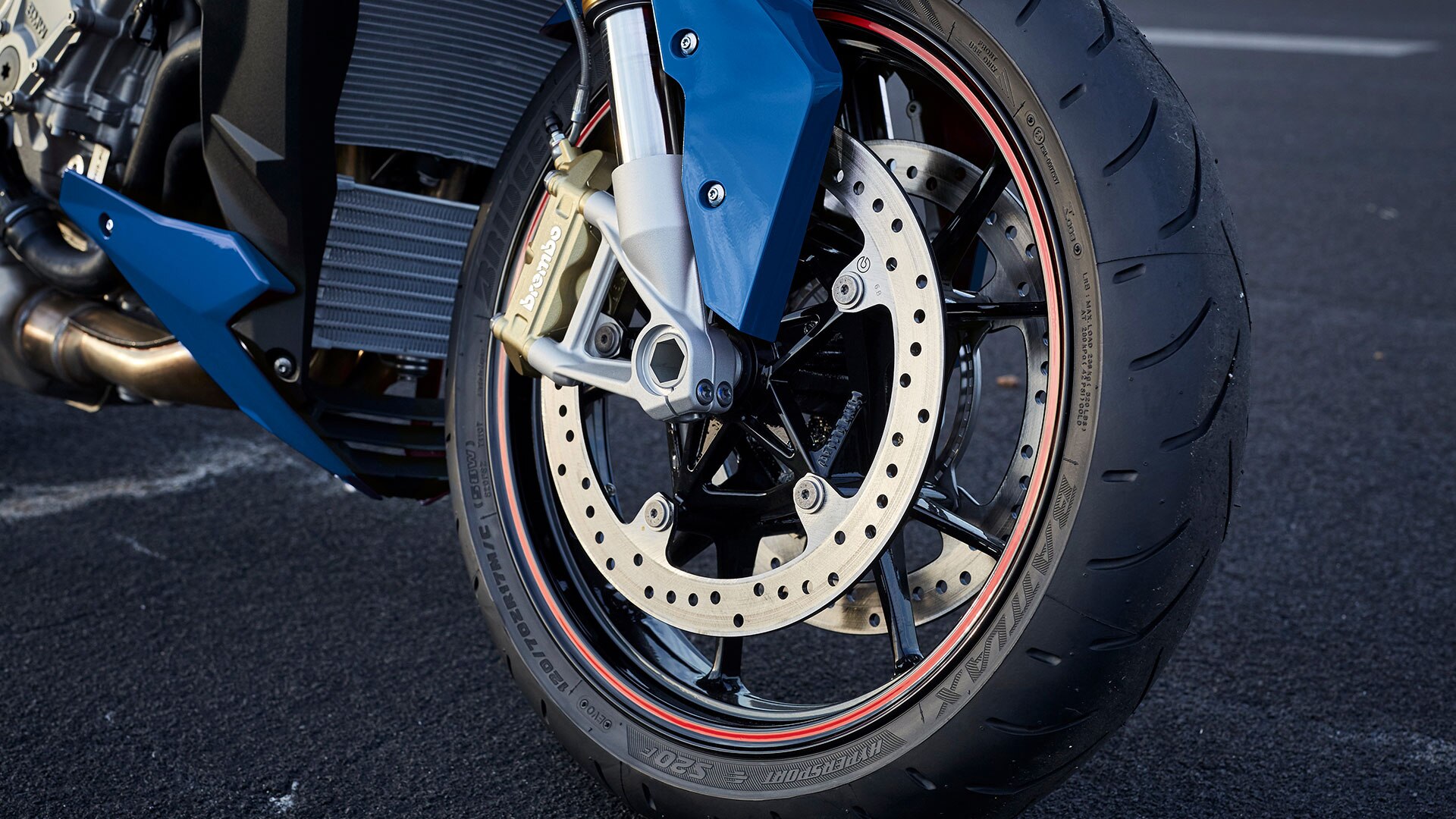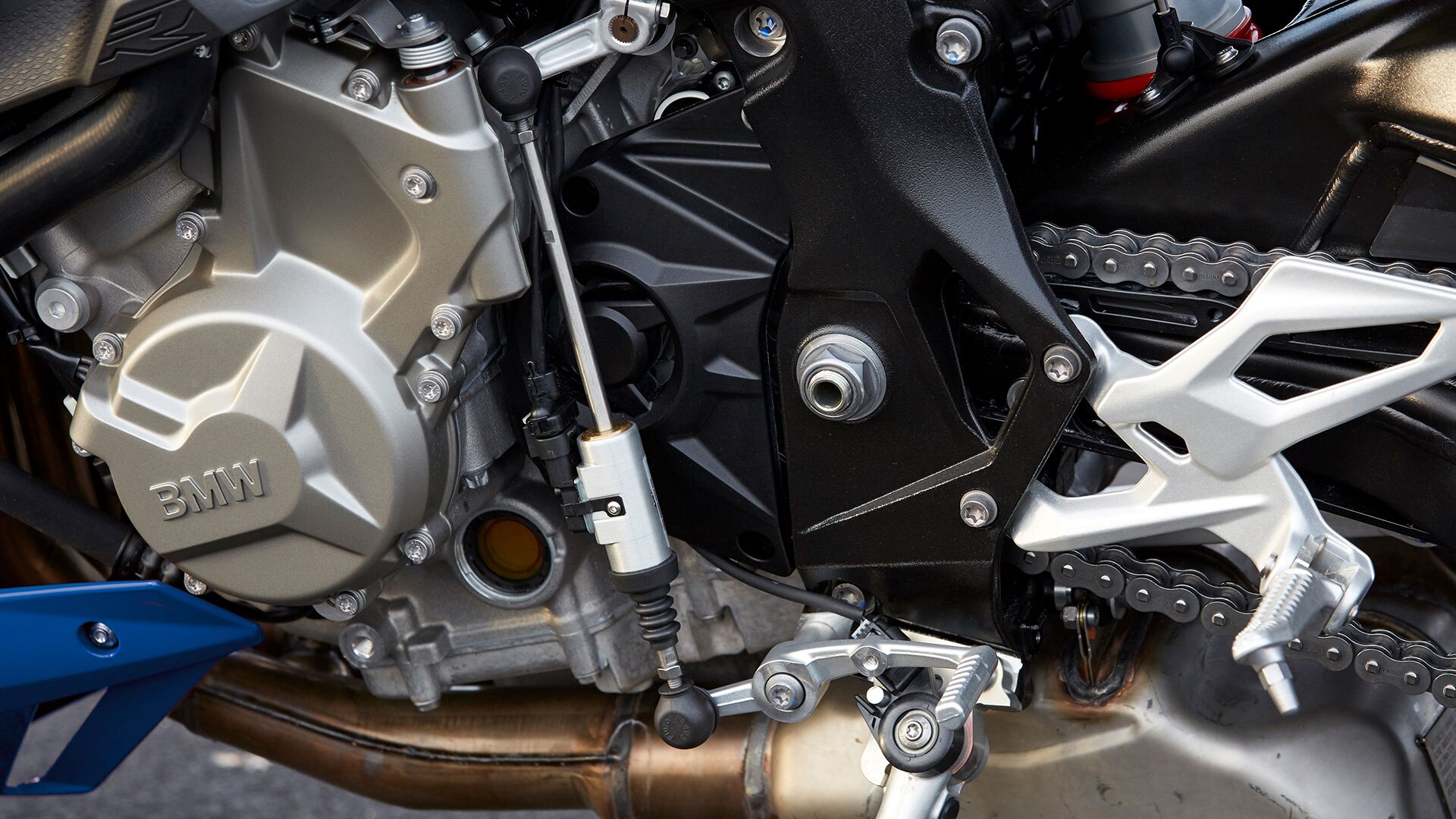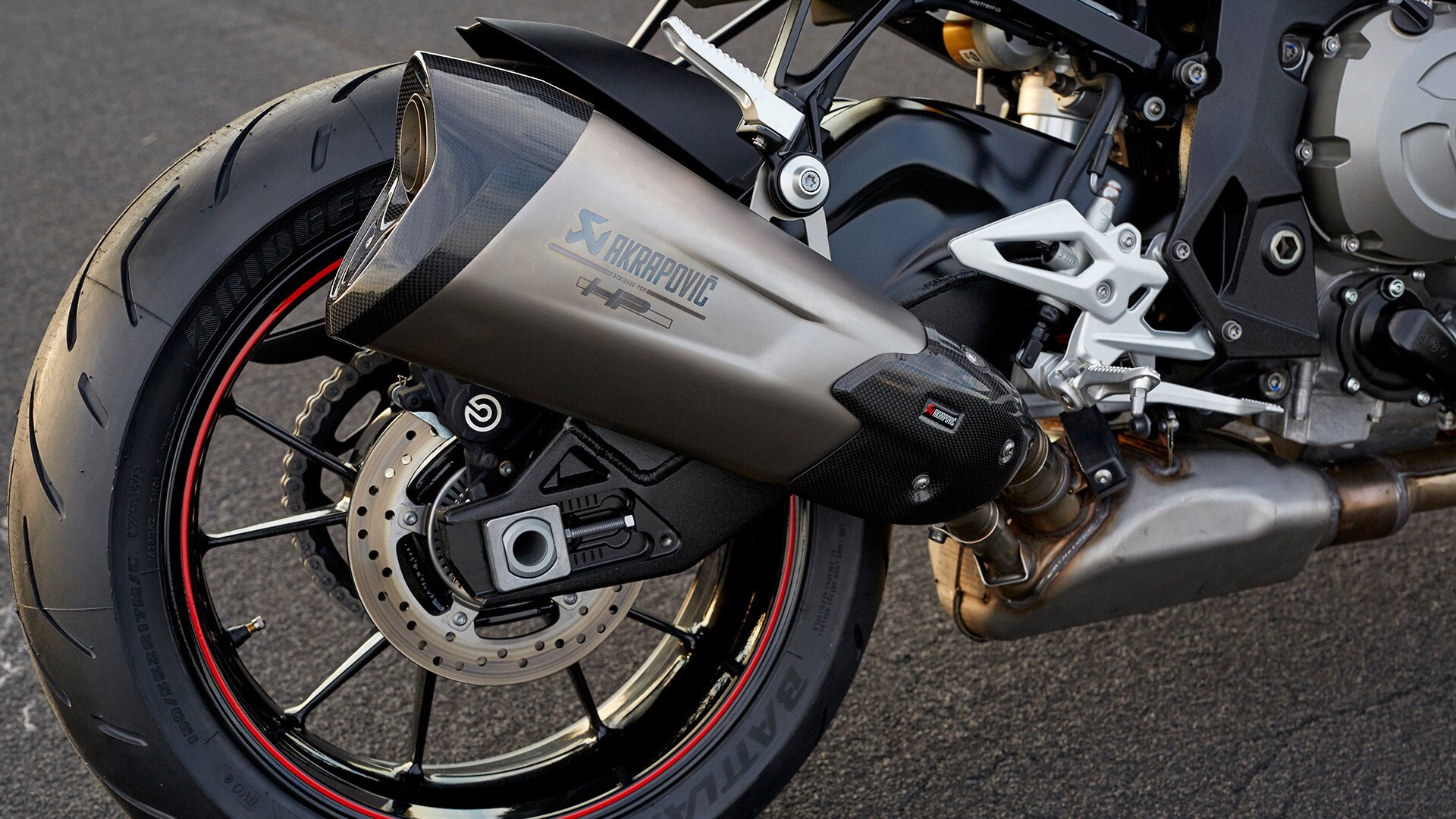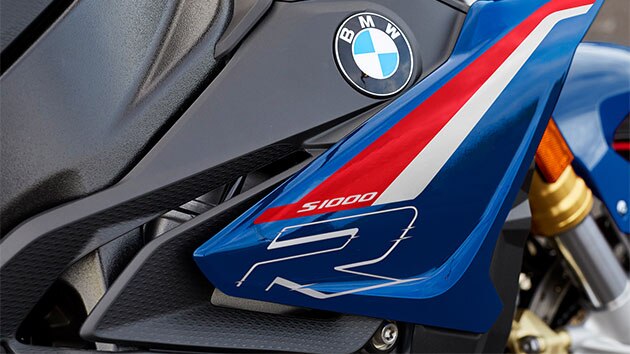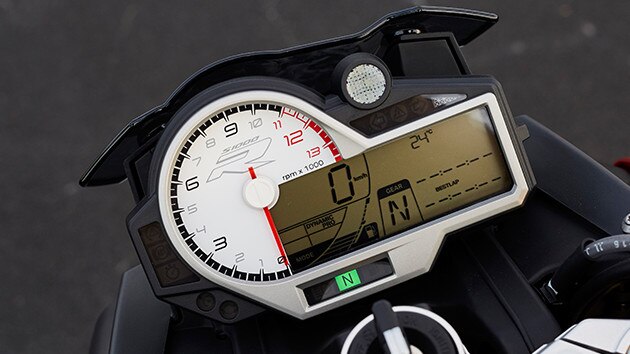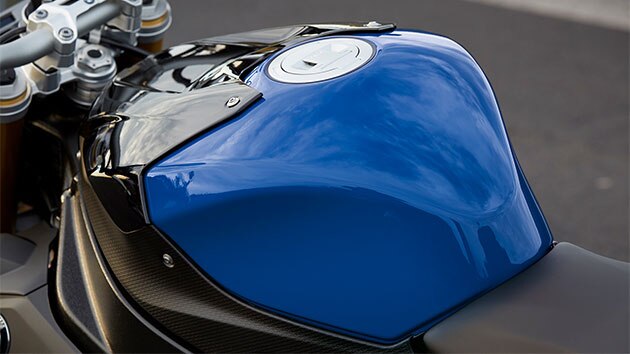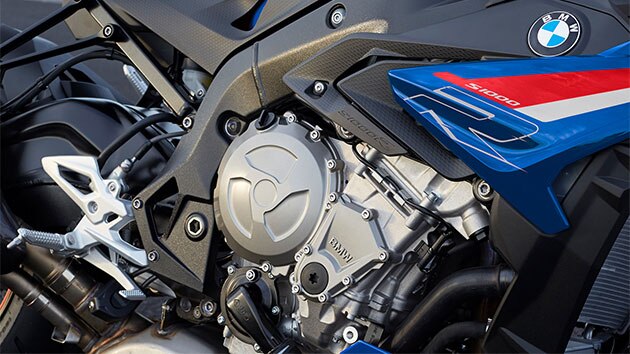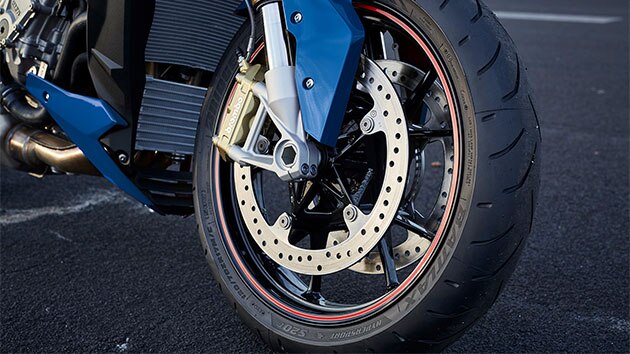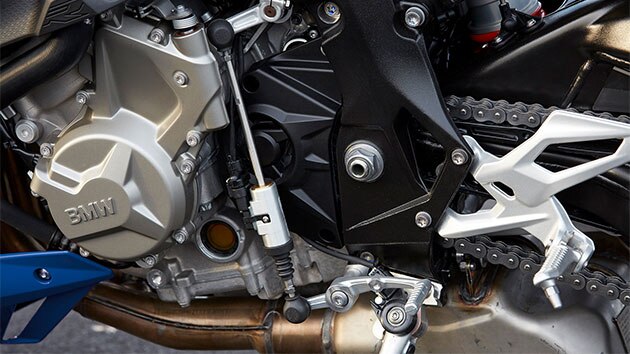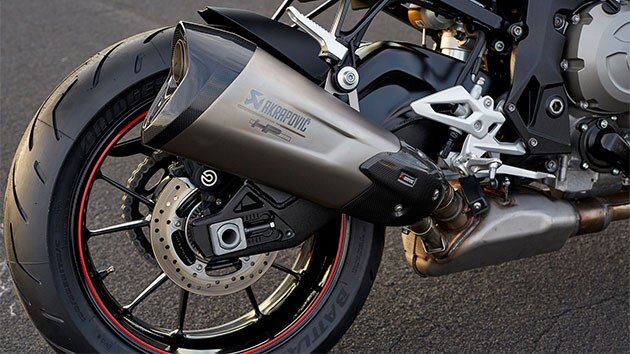 Room for adjustments.
Room for adjustments.
The S 1000 R gives you two riding modes as standard: "Rain" and "Road". "Rain" provides a gentle throttle response, with ABS and ASC adapted to wet road surfaces. Meanwhile, "Road" optimises throttle response, ABS and ASC for dry asphalt. Optionally, you can have two additional modes: Dynamic and Dynamic Pro. Then ABS Pro provides you perfect delay even when leaning, DTC, launch control and the pit lane limiter.
Dynamic Pro on the other hand is the sharpest riding mode: this is where neither ABS nor ABS Pro are available on the rear wheel brake. At the same time, you can configure Dynamic Pro yourself in the user mode with your own settings. So there is really only one limit: your own personal one.
+ Read more
Orlando Bloom and the S 1000 R