C 650 Sport
From £10,075

*The price shown is a non-binding recommendation of the manufacturer including 20% VAT. Modifications and mistakes reserved. If you have any questions, please speak to your BMW Motorrad Retailer.
All motorcycles are supplied only with equipment required by law (e.g. reflectors as per Euro 4 standard). BMW Motorrad UK reserves the right to alter prices and specification without notice. BMW Motorrad UK has made every effort to ensure the accuracy of information but does not accept liability for any errors or omissions. Actual configuration may differ slightly in appearance to images shown.
The C 650 Sport.
MORE TORQUE EVERY DAY.
The new BMW C 650 Sport is perfect for everyday life in the city and it even turns the daily commute into a pleasurable experience. The powerful 44 kW (60 hp) two-cylinder in-line engine, which boasts a top speed of 180 km/h, allows you to get from A to B quickly and comfortably. The modern design with its clear focus on dynamics emphasises the scooter's sporty aspirations. The new stainless steel exhaust system not only creates a more attractive appearance, but it also generates an even more impressive sound. And the delicate, agile chassis allows you to take corners with ease and weave through the narrow gaps in dense city traffic.
C 650 Sport
C 650 Sport Highline
C 650 Sport Highline LS
Specification.

 

BMW Motorrad ABS
Automatic Stability Control
Stainless Steel Exhaust System
Lockable Storage
Side stand with Parking brake
Adjustable Lever
LED Rear Light 

Specification.

 

LED Rear Light 
Adjustabale Brake Lever
Stand side with parking brake
Lockable storage
Stainless Steel Exhaust
Automatic Stability Control
BMW Motorrad ABS

Specification.

 

• Heated Grips

• Low Seat

• Daytime Riding Lights

• Tyre Pressure Control

• LED Turn Indicators – White

 
Download Brochure
BMW C 650 Sport

PDF   |   4.97 MB   |   English
The Design of the C 650 Sport
Choose your style.
The choice is yours – the C 650 Sport is available in three attractive colour versions: Lupin blue metallic, Black storm metallic and Light white/Racing blue metallic/Racing red.
BMW Motorrad Insurance Solutions.
BMW Motorrad Insurance Solutions.
BMW Motorrad Insurance is designed just for BMW riders, giving you peace of mind when you're out on the open road.
+ Read more
The design of the C 650 Sport clearly aims for a dynamic, modern appearance. The re-designed front gives the maxi scooter an especially sporty look. The new handlebar covers with the high-gloss centre section and chrome highlights make the maxi scooter extremely attractive to look at. Details such as the storage compartment latch with its high-quality chrome surface, new seat seams and the new C 650 Sport model inscription further enhance the appearance. Absolutely everything about the C 650 Sport expresses agility and dynamism.
+ Read more
Two-cylinder in-line engine
44
kW (60 PS) at 7,750 rpm
4,6
litre consumption per 100 km based on the WMTC
C 650 Sport Water-cooled, four-stroke twin-cylinder engine
Powerfully built.
Powerfully built.
The dynamic and powerful water-cooled, in-line, two-cylinder engine with 63 Nm, 44 kW (60 hp) and a maximum speed of 180 km/h means the C 650 Sport will take you reliably to wherever you want to go.
Thanks to the re-designed clutch and CVT, the scooter now accelerates faster at lower speeds, like at traffic lights.
A reduced-power version with 35 kW (48 hp) ensures that holders of EU driving licences under 25 can also enjoy riding a C 650 Sport.
+ Read more
New look. Powerful sound.
New look. Powerful sound.
The C 650 Sport has a new exhaust system made of high-quality stainless steel. It not only has a very sporty look, but it is also much lighter and has lower emission and noise levels than the predecessor model. In addition, it provides a fuller, more powerful sound.
+ Read more
Experience the sound of the C 650 Sport
The highlights of the C 650 Sport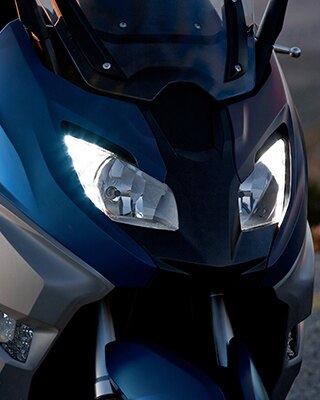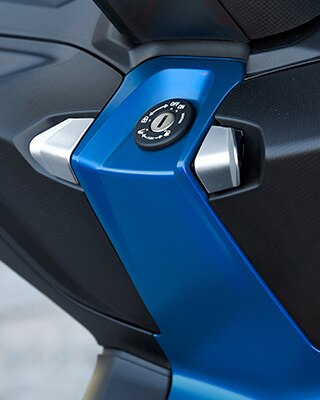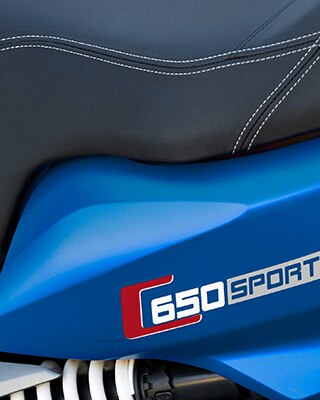 Multifunctional instrument cluster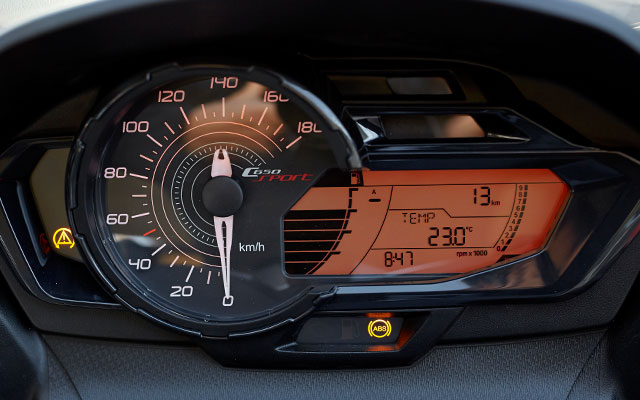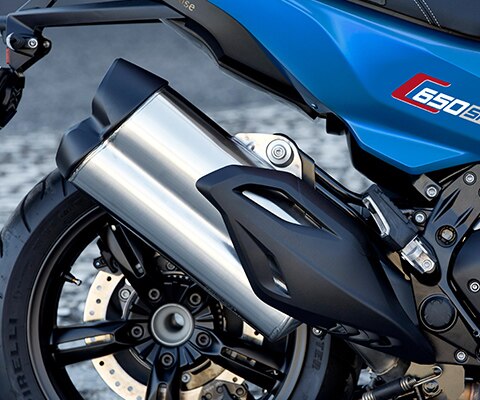 Rear section in the new design.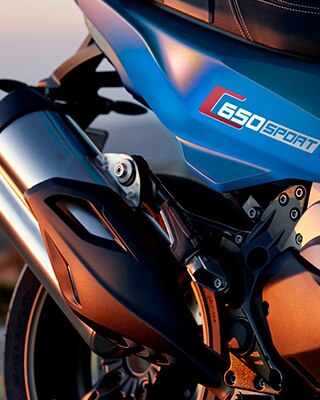 Stable rear support construction.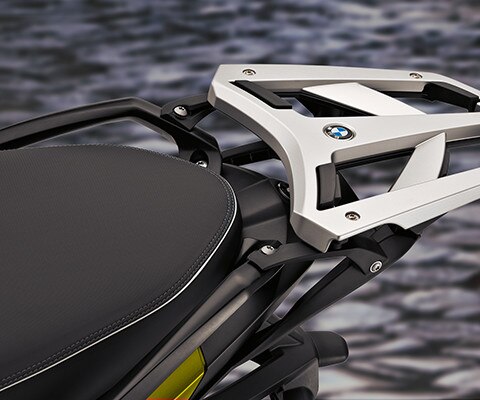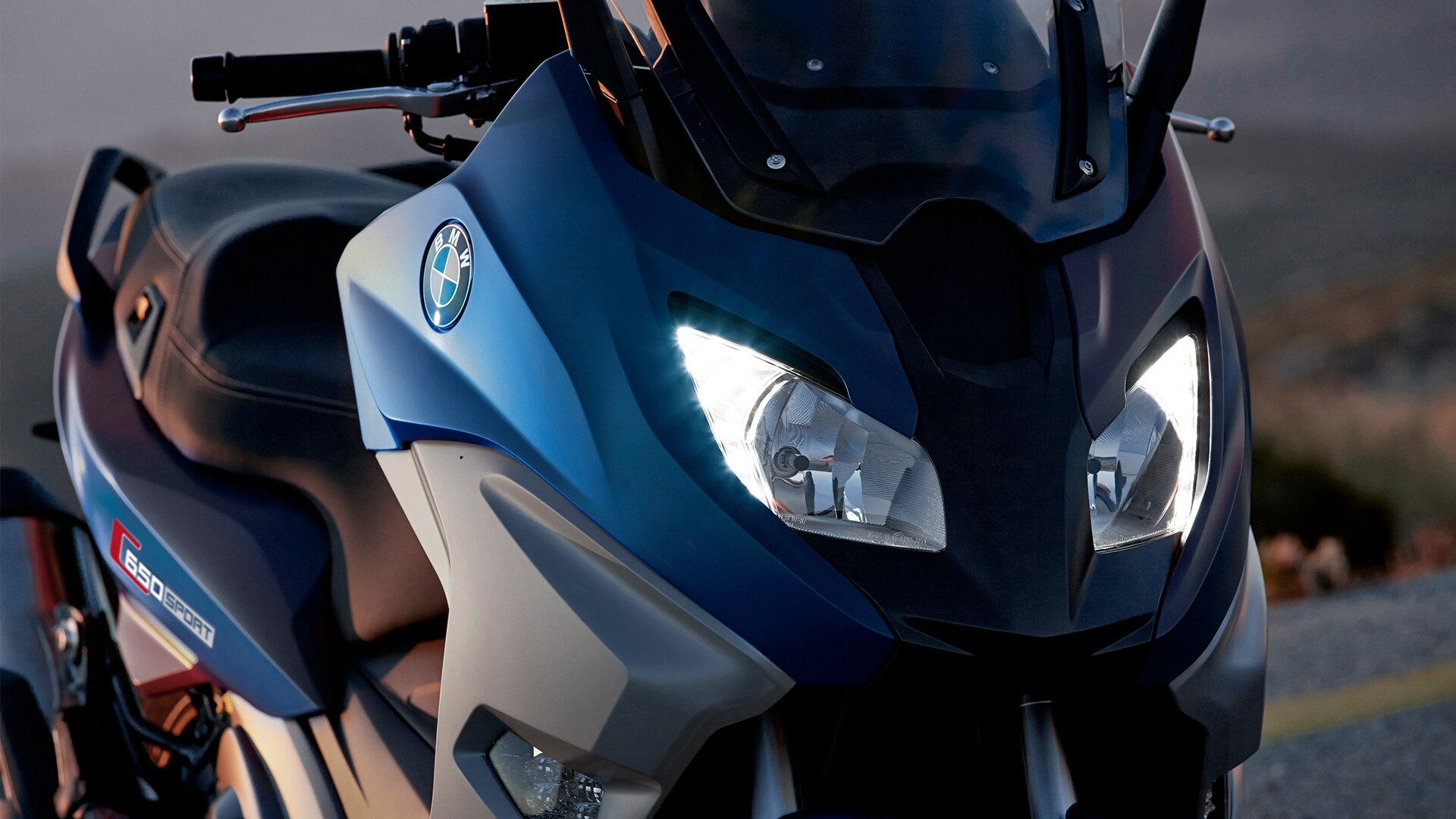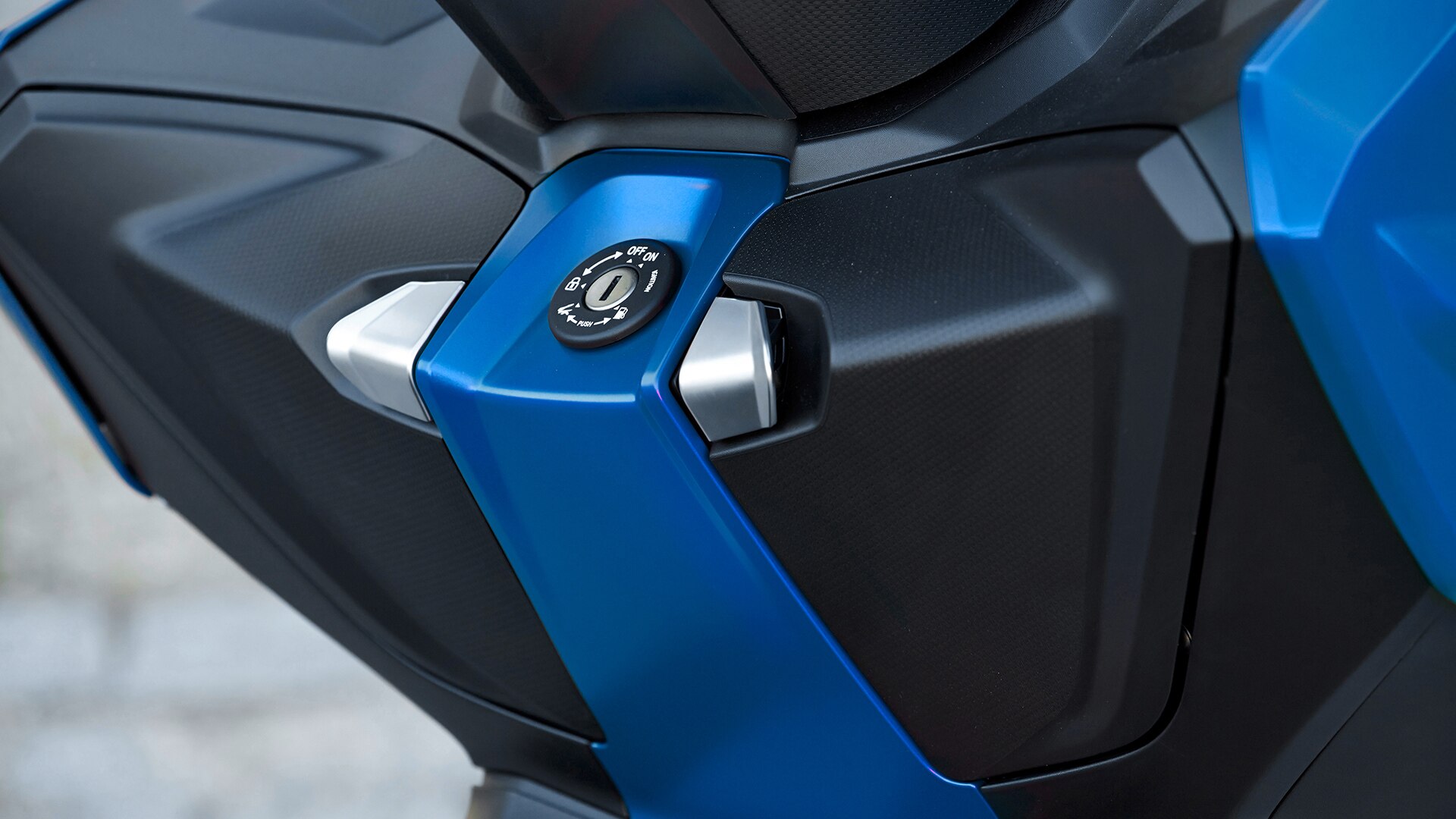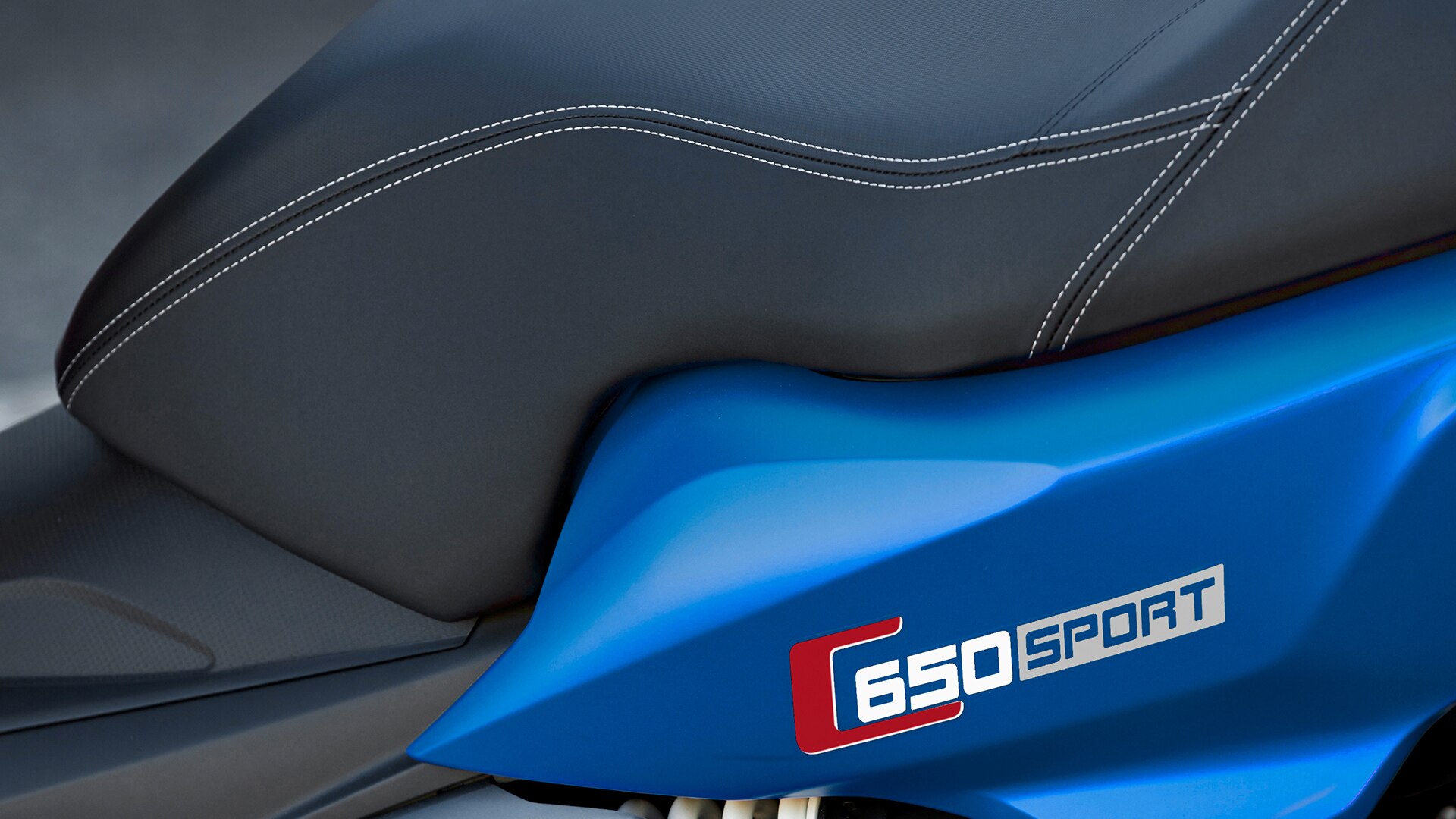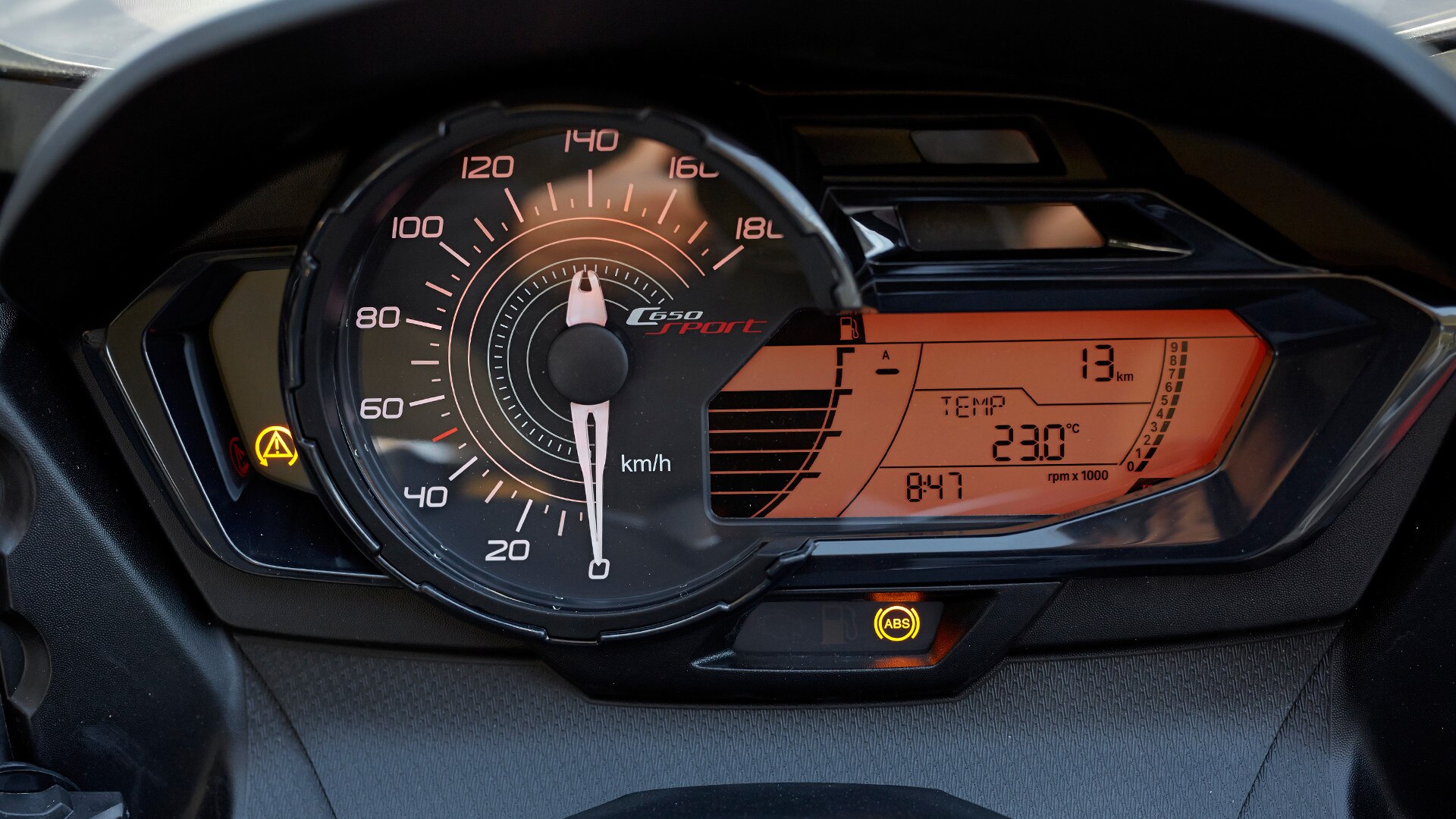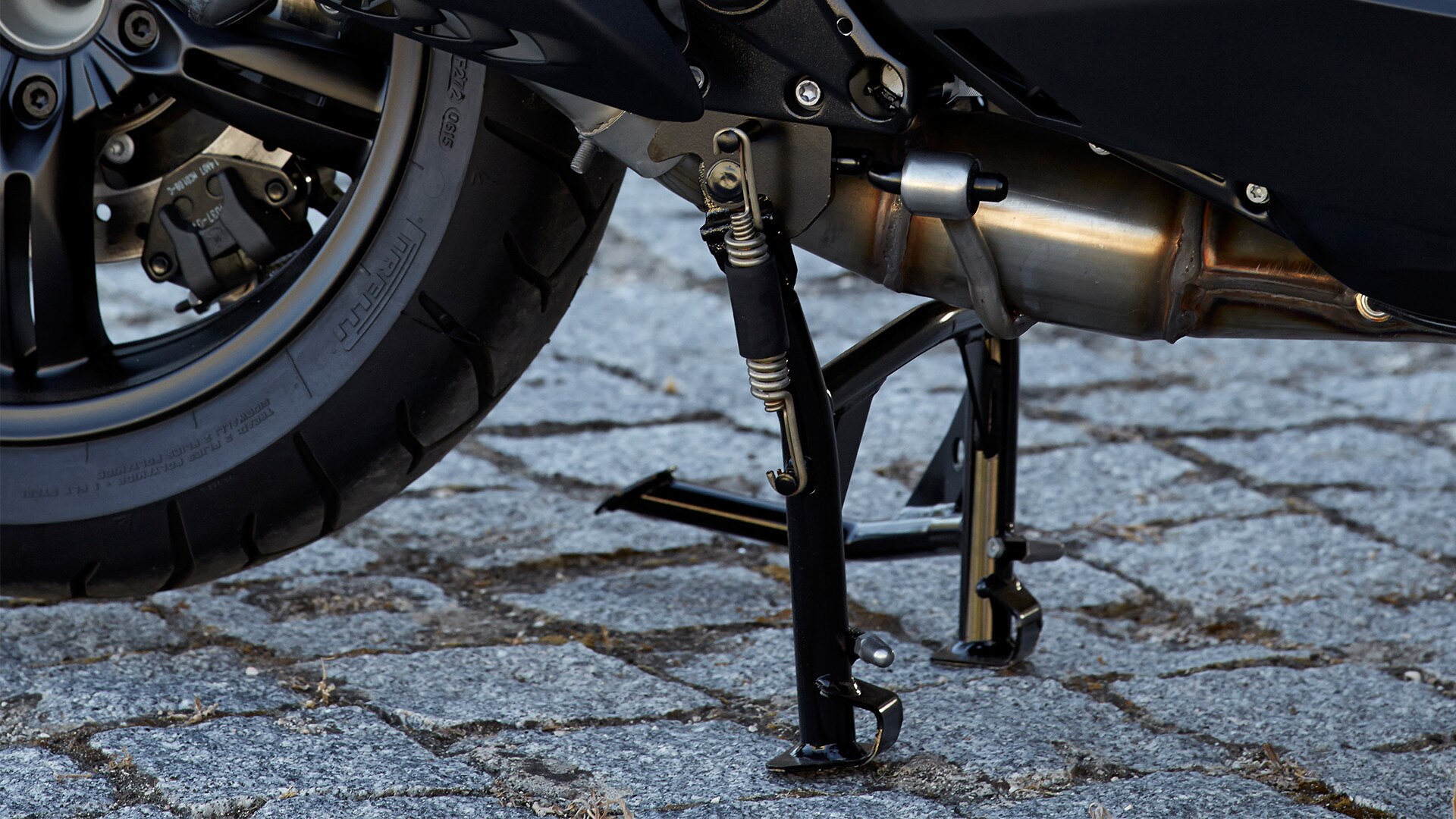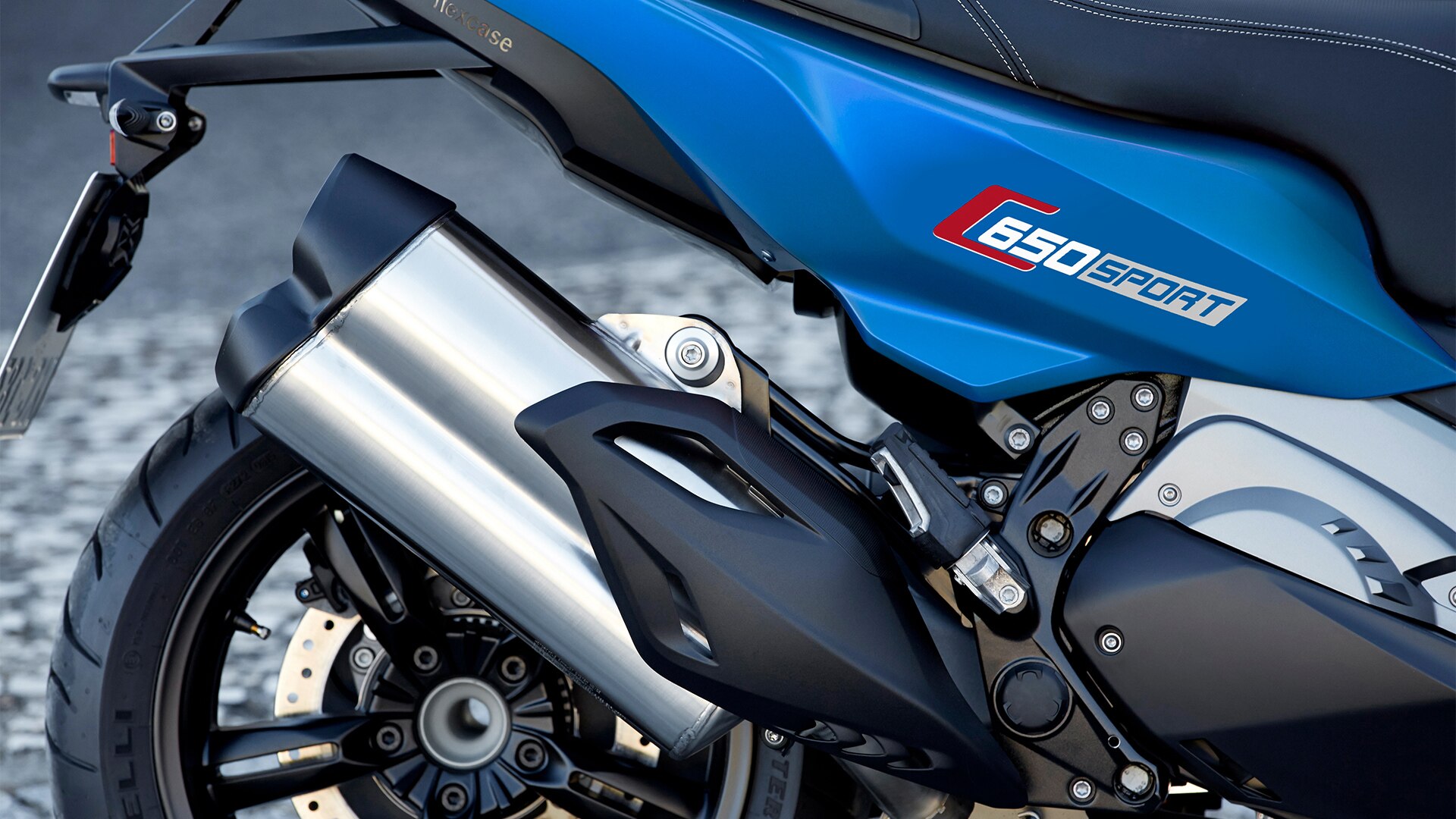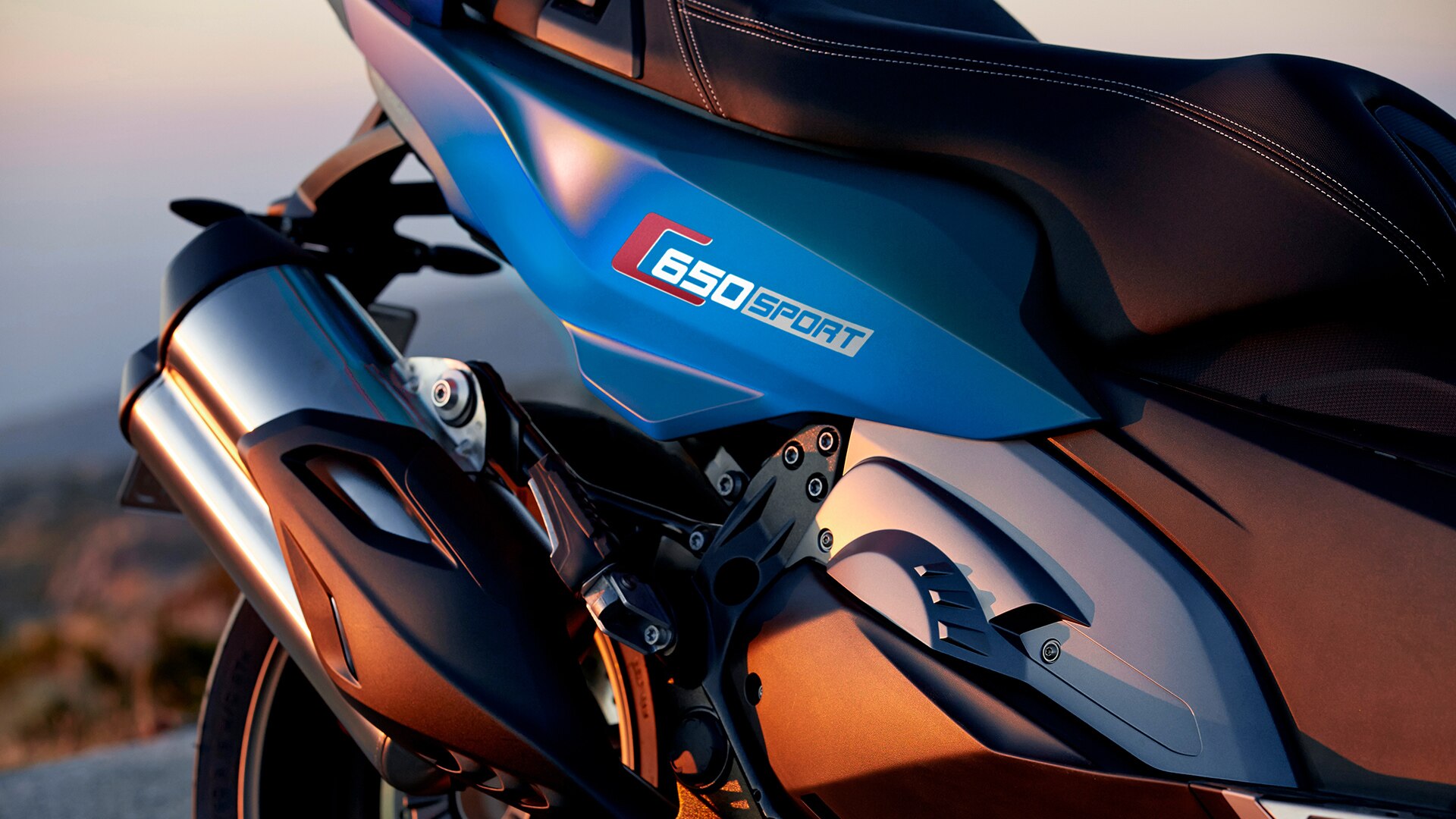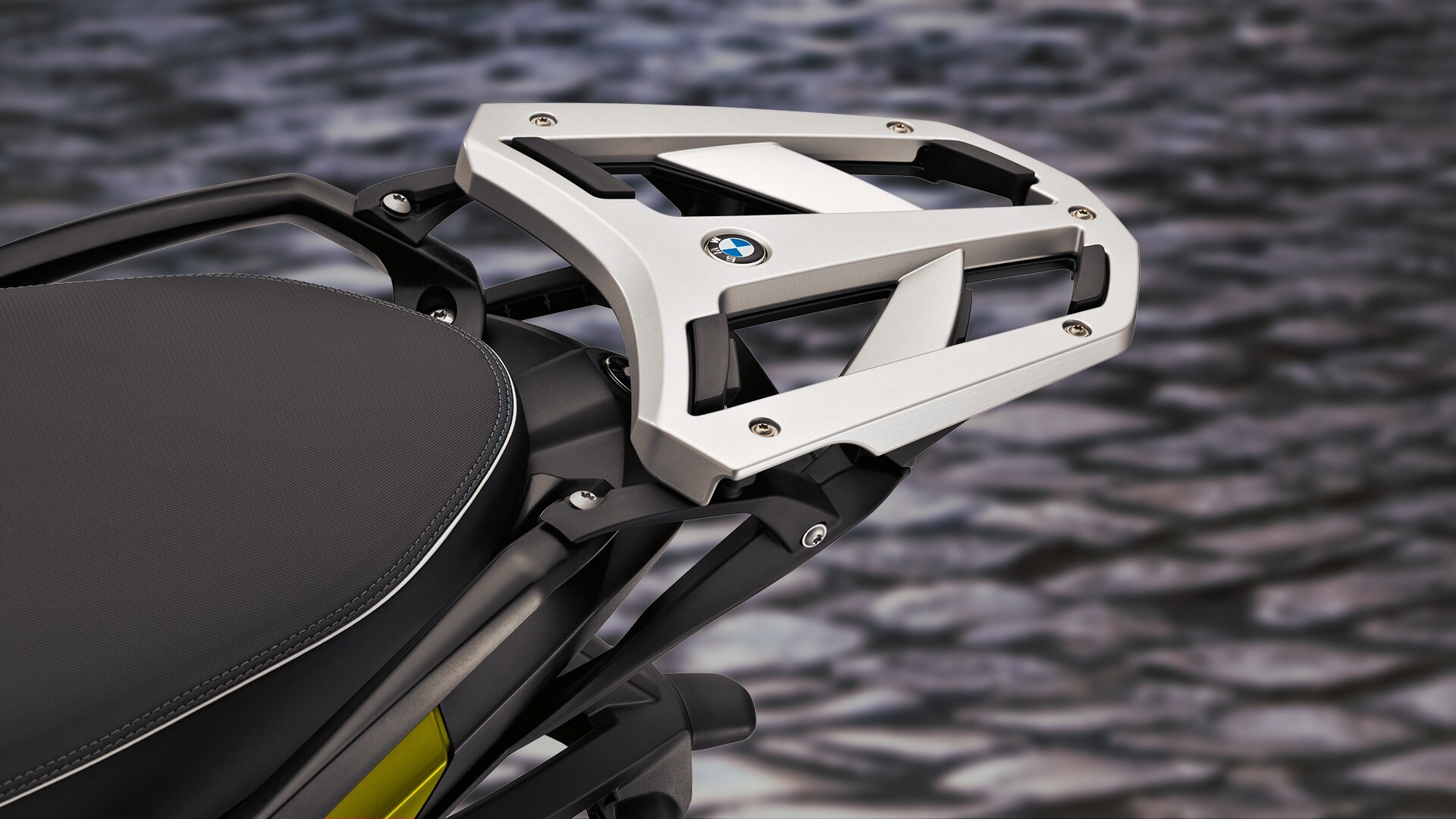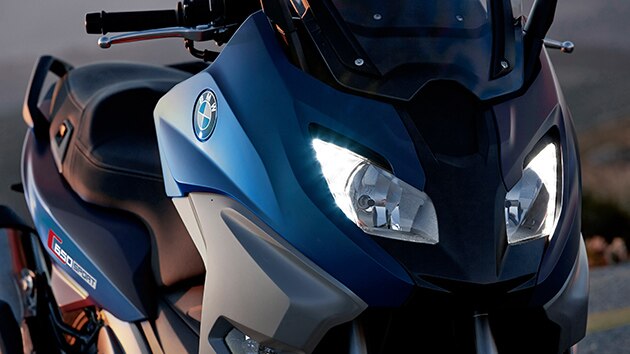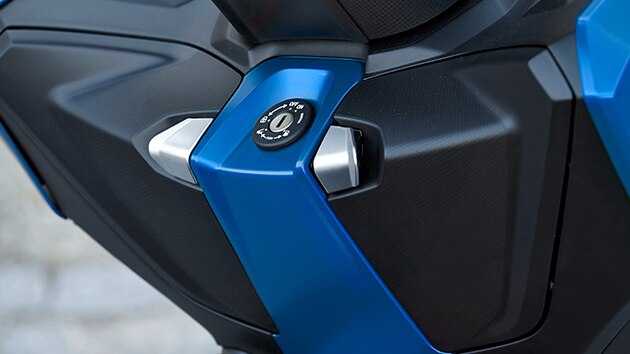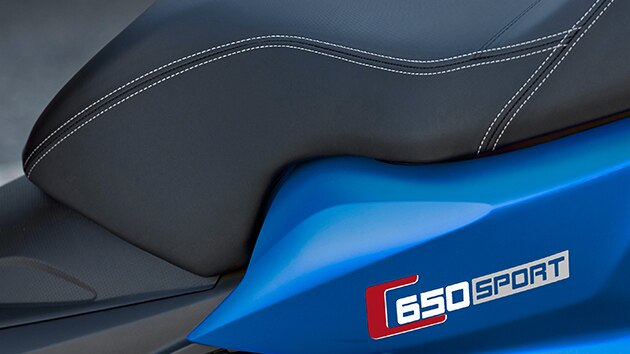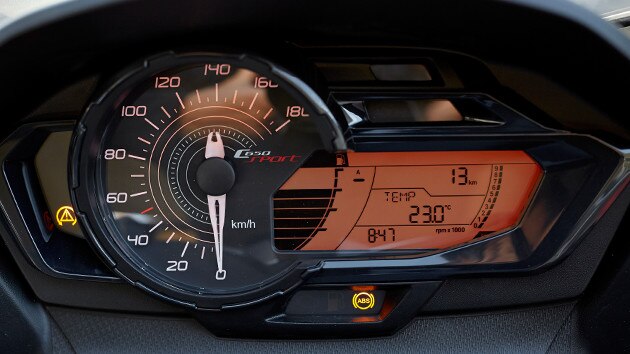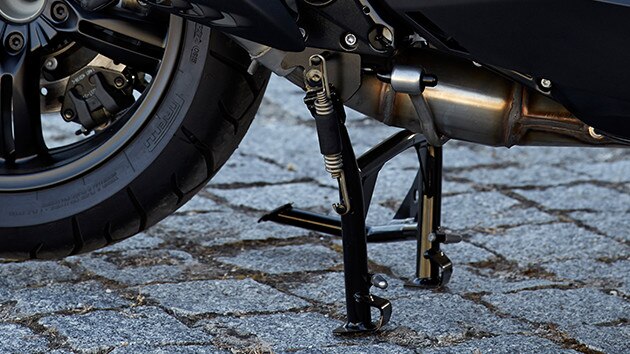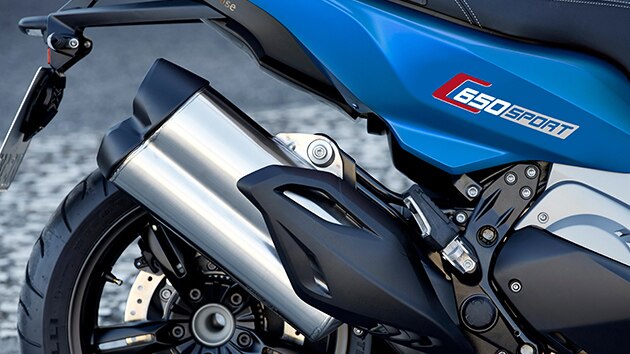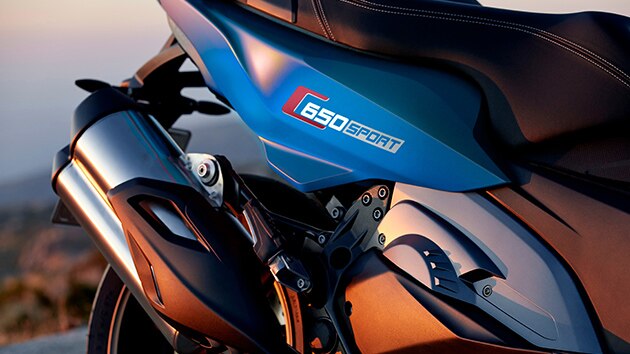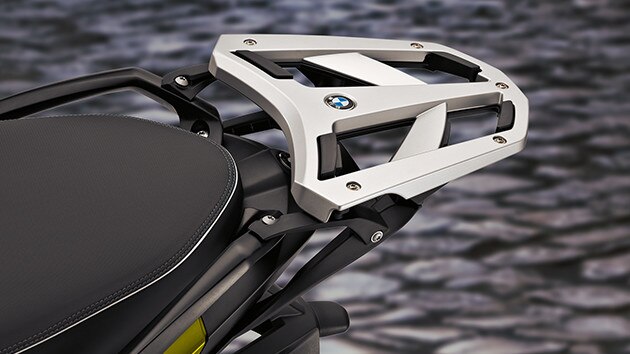 Sporty and comfortable in the city.
Sporty and comfortable in the city.
The C 650 Sport also wins on comfort thanks to optional accessories such as heated handles and a heated seat. The large storage space, which easily holds two motorcycle helmets, shopping or handbags, is another bonus.
+ Read more
The the greatest possible safety when braking and accelerating.
The C 650 Sport is already setting standards with BMW Motorrad ABS as a standard feature. It now also has a fully functional ASC, which also comes as standard. The ASC enhances driver safety, especially when road conditions are unpredictable, through active intervention in the engine management system when required.

New spring and shock absorber setting.

New, more convenient setting.
The chassis and suspension setup of the C 650 Sport has been completely re-designed. The spring rate of the front fork springs and the rear spring strut has been reduced by 10 percent. This gives the vehicle more sensitive handling without reducing its stability.

Adaptive daytime riding light.

Automatically ensures the best lighting.
The daytime riding lights automatically adjust to the environment. When entering and exiting a tunnel, for example, they automatically switch to low beams and back. The rider no longer has to manually adjust the lights. This makes it easier to concentrate on the traffic.

Easier to jack up.
The C 650 Sport is even easier to jack up. The stand has an elongated supporting bar with an optimised position. This reduces the strength required for jacking up the scooter by 30 percent.
With a Maxi Scooter through Madrid
From globetrotter to hotel owner.
Alfonso and The Hat.
Alfonso is a successful business owner and manager of The Hat, an extraordinary hostel in the heart of Madrid. He rides the new BMW C 650 Sport. Agile, nimble and small enough for the narrow alleys in the city, it's the perfect vehicle for getting you from A to B, quickly, simply and comfortably.
Read more